12v Semi Flexible Solar Panel -Sungold solar
Views:109 Author:Sungoldsolar Publish Time: 2017-08-28 Origin:Site
12v semi flexible solar panel-sungold solar
Since the beginning of 2014, in order to better meet the needs of users, leading the high-end market users, in the convenient, high efficiency, material reference has made a lot of efforts, the following is the Sungold in the Research and development of the Semi Flexible Solar Panel history,Made with SunPower's highest power Gen back contact cells, SunPower's flexible panels deliver the highest power output and the highest charging capacity in their product class. SunPower's panels are constructed with top-grade, light-weight polymer materials, allowing the for easy transport, installation and panel flexing up to 30 degrees
First Set:12v semi flexible solar panel(No fillet)-2014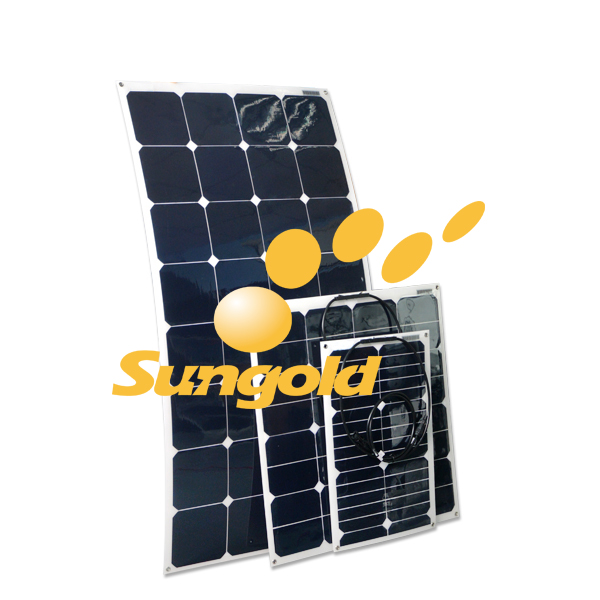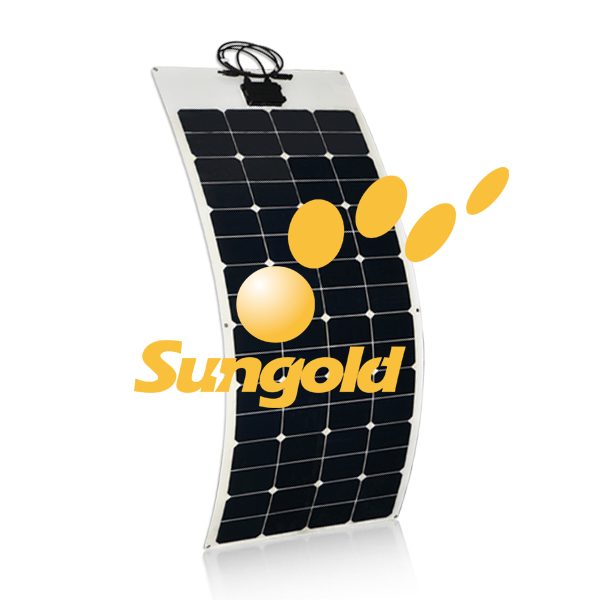 Semi flexible solar panel for vehicle power 12v
Curves up to 30 degrees
82 % lighter than other solar modules
Durable surface is less than 1/8" / 3mm thick
Flexible, high-efficiency back-contact cells(SunPower)
Second Set: 12v semi flexible solar panel(Rounded corners and Wide junction box) -2015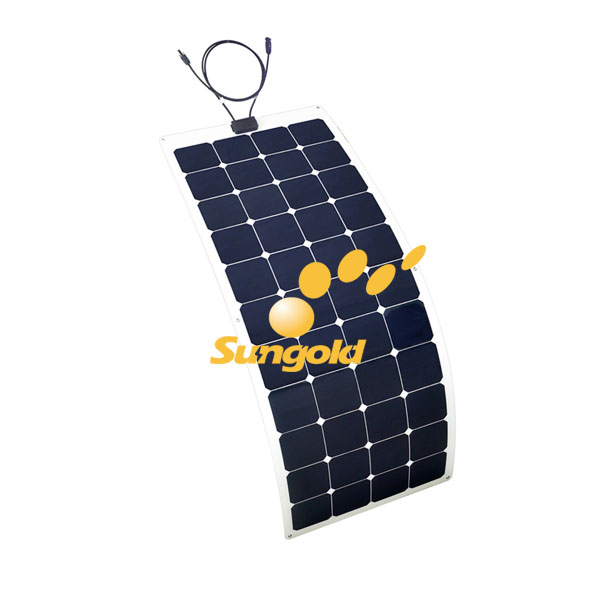 High Efficiency Sunpower(USA solar cells) Semi Flexible Non Glass Solar Panel,12V Semi Flexible Bendable Cell Solar Panel.
Exceptional efficiency
The junction box into a wide junction box, more beautiful
Marine grade a solar panels
Highly efficient mono crystalline cells
The Solar Flex panels are aerodynamic and DURABLE - a virtually unbreakable solar battery charger for RVs, boats and long-haul trucks
The panel can be affixed by adhesive or screw mounting options and grommets are an added bonus for ease-of-installation. The thin, lightweight module can also be sewn into canvas, making it a truly versatile solar module.
Three Set: 12v semi flexible solar panel (TPT-ETFE)- 2016-2017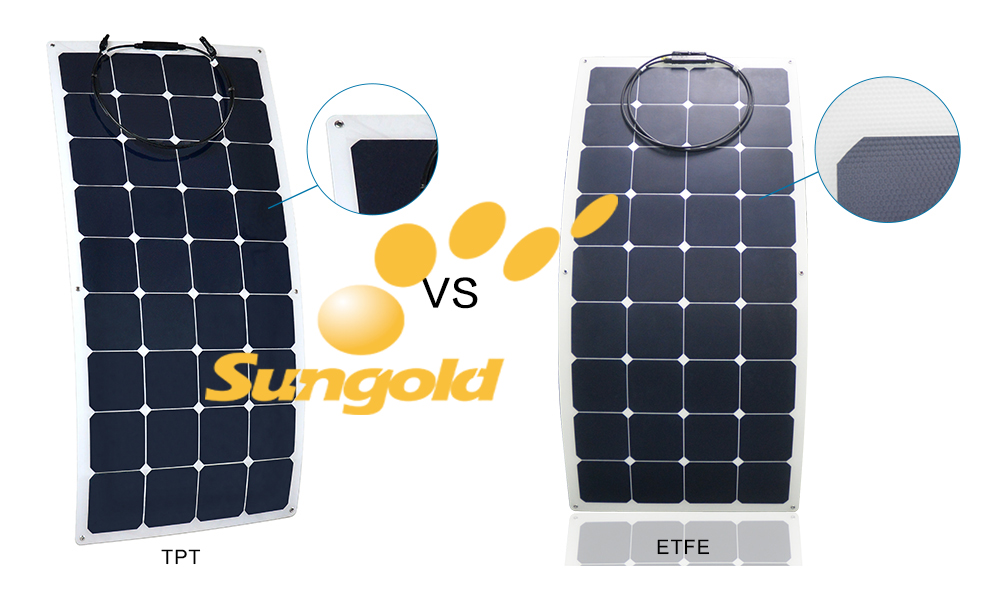 The ETFE flexible solar panel make use of an expensive ETFE (Ethylene Tetrafluoroethylene) material instead of the commonly available PET (Polyethylene Terephthalate) to make sunlight absorption with less reflection
Top layer ETFE is a high-strength fluorine polymer that is corrosion and stain resistant, non-stick
self cleaning, and retains its clarity (and therefore light transmittance)
SunPower cells 22.6%
Lightweight
Sungold Solar panels are semi-flexible and great for marine and RV and other outdoor applications.
- Light Weight solar panels is brought by frameless structure, bringing you convenience to move panels around or store them.
In the light of the road we also extended the monocrystallinel solar cells production of lightweight solar panels for customers to choose