2018 Sungold new portable solar panel charger bags
Views:87 Author:Site Editor Publish Time: 2018-06-29 Origin:Site
Last year, Many kinds of portable solar panel charger bags appeared on the market. like solar panel phone charger, solar panel battery charger, solar panel usb charger, foldable solar panel charger and so on. The variety is dazzling, Shoddy products fly around. The main reason is the efficiency and manufacturing process of the battery chip. Sungold set an example and pioneered the best battery and high quality technology; Using Sunpower solar battery chip with laminating technology, Make a series of portable solar panel charger bags, Loved by European and American customers.
In 2018, We have used two more cost-effective solar cells, a variety of beautiful designs, Now let's see below:
a.110W 18V portable folding Solar Panel Charger bags; two layer folding structure, The weight of the package is 4.30kg; Mono Battery cell and 20% efficiency; Folding size: 660*520*15mm; Expand Size: 1240*660*4mm; Very durable and two color solar backboard: white and black.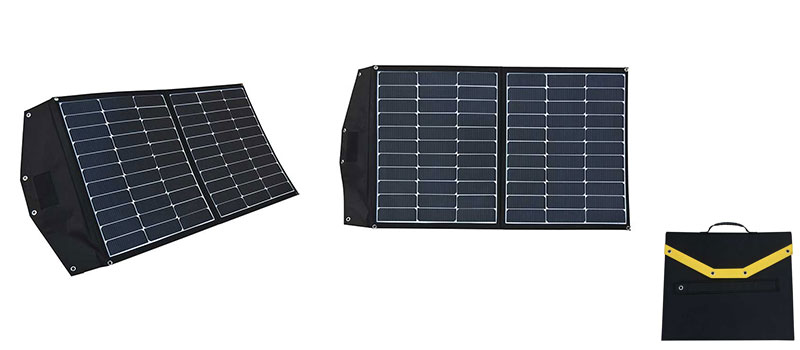 SGC-L-110W 18V
b.Orange yellow 120W 19V portable folding Solar Panel Charger bag, four layer folding structure, the weight of the package is 4.36kg, Mono Battery cell and 20% efficiency; Folding size: 515*395*30mm; Expand Size: 1980*510*4mm;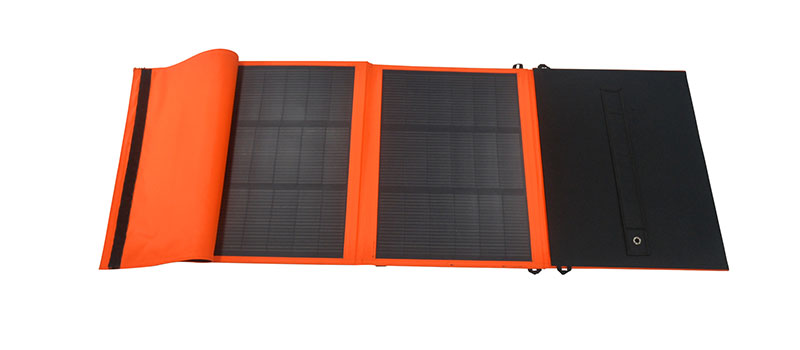 SGC-L-120W 19V