Camping solar panels for motorhomes, RV, campervans and car roof
Views:46 Author:Site Editor Publish Time: 2018-06-06 Origin:Site
Camping is a very popular way of leisure for many urban people nowadays. At weekends, bring family members or a group of friends to play at the beach, Or enjoy the beautiful scenery of nature in the mountains, Breathe fresh air and experience nature.
However, because of electricity and other factors, many campers often find it difficult to spend the night in the open country. For example, lighting, although there are professional lighting, but you often have to save electricity, otherwise the pre charged electricity will be used up. In this case, Solar power charger is welcomed by campers.
Now let me introduce two kinds Camping of folding solar panel:
1. 160W glass monocrystalline Folding Solar Panel, this folding solar panel extended on the basis of ordinary glass solar panel. Continue the durability, but conversion efficiency is only 17.26%, The panel weight is heavy, Suitable for permanent permanent placement. widely using for camping motorhomes, RV, campervans.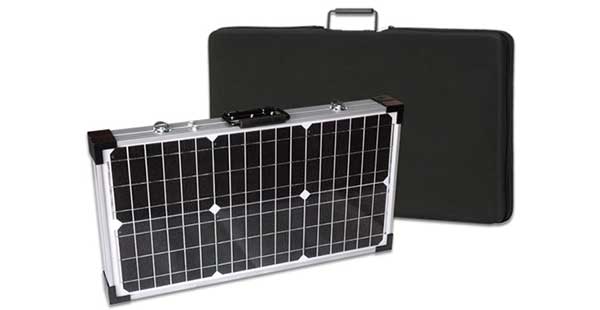 Mono 160W 18V folding solar panels
The folding panel weight: 17.46 KG
Expand Size: 1005*505*35mm
Widely use for RV, camping, car roof, motorhomes, campervans.
2. 110W High power portable and foldable solar charger package, Can handing and folding, very easy for solar charging, high efficiency up to 20%, the package weight is only 4.30kg. Children can all be lifted up, Very portable for any sence. widely using for camping motorhomes, RV, campervans. car roof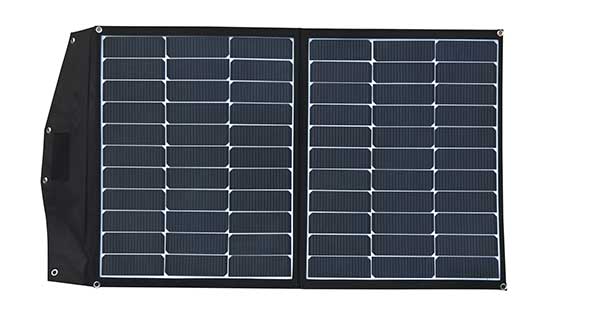 1、110W portable solar charger package.
2、The weight of the package is 4.30kg.
3、Mono Battery cell and 20% efficiency.
4、Folding size: 660*520*15mm; Expand Size: 1240*660*4mm.
5、Foldable and durable.