Flexible Solar Panel is A Great Option for Camping or RV
Views:34 Author:Site Editor Publish Time: 2020-07-10 Origin:Site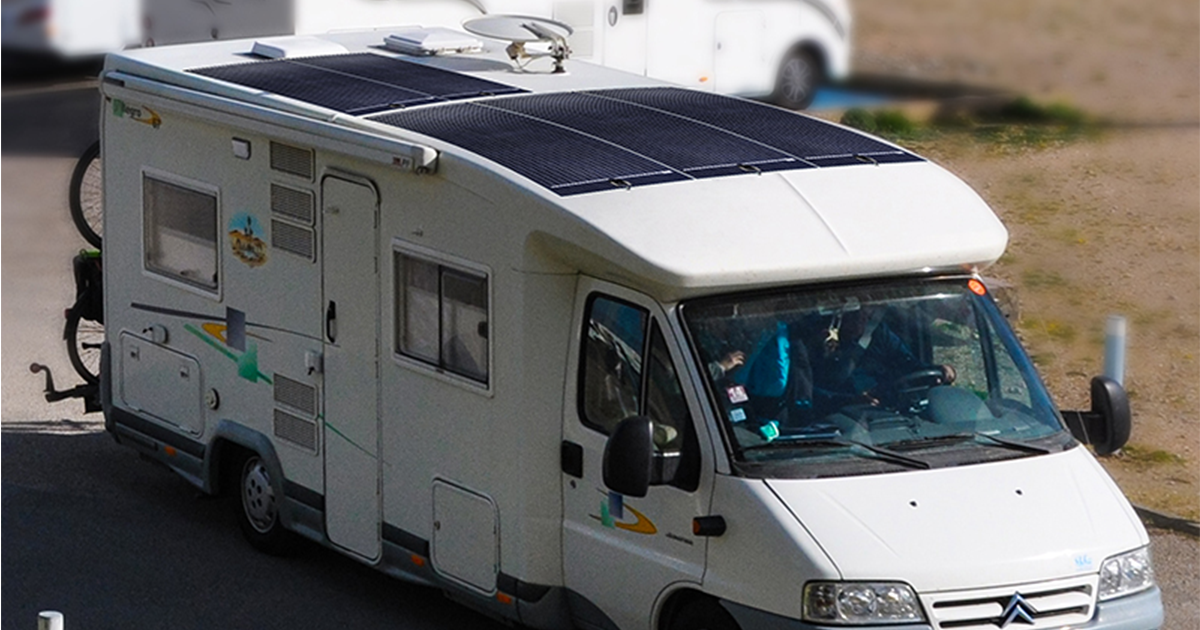 Do you like camping? Camping is able to allow us to experience the natural wonders, even explore the mysterious natural world. Some people may use tents and campfires for camping, but other people will choose the combination of camping and off-grid living style.
People who prefer travel and camping can use RVs. People tend to describe RVs as trailer houses where small families can easily live. RVs have the necessary facilities for people to enjoy a comfortable, off-grid life.
RV or other recreation vehicles can consume a lot of power, but if you have solar panels installed on your RV, you can mitigate a lot of it. Solar panels offer a clean, quiet, and renewable source of energy no matter where your RV is parked.
You don't have to worry know little about solar panels. In addition to portable and folding solar panels, flexible solar panel is also a great option for caming and RV. Sungold has designed a semi-flexible solar panel that is perfect for marine boats and RVs. The product has a variety of specifications, ranging from 30W to 200W, which can completely meet your needs. It's suitable for a variety of applications — not just RV use. It would also work great on a boat, camping, on the roof of a trailer or even in the bed of a truck.
Sungold's LEE series of semi-flexible solar panels use premium monocrystalline or Sunpower solar cells to ensure 22.42%-22.60% of conversion efficiency. They are fully encapsulated in ETFE material to ensure long-lasting water resistance and weather resistance. A special patented material is built-in to protect the solar cells from hail impact.
The semi-flexible solar panel is available to bend 15 degrees, which means they are able to conform to any curved surface or edge. They are available to withstand the aggressive nature of saltwater, and typically suitable for commercial applications and yachts. They are also perfect for RV, cabin, tent, or any other irregular surfaces..
Overall the product looks nice. Unique frameless design and metal reinforced mounting holes make it easy to install. Special texture increases light transmittance. The waterproof surface makes it free from maintenance, just rainfall can clean the dust and dirt due to its nonstick surface. Besides, it is very thin and lightweight, 80% lighter than a conventional solar panel, making transportation and installation extremely easy. The solar panel and junction box are waterproof, ideal for outdoor use in all weather conditions.
Link:https://www.sungoldsolar.com/Flexible-Solar-Panel-LEE-Series.html