How solar power can benefit healthcare industry
Views:25 Author:Site Editor Publish Time: 2020-07-31 Origin:Site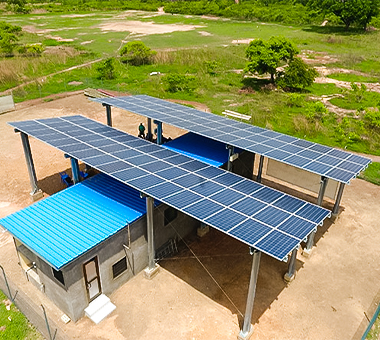 Healthcare industry needs electricity. Hospitals or clinics, for example, need constant and stable electricity power supply, as many of their devices are powered by electricity.
In remote areas such as islands or mountain villages, one of the biggest problems is to do with the lack of electricity to their hospitals or clinics. Problem like that will endanger lives and prevent medical staffs from saving people in urgent cases, as life-saving machines and systems are not operational and rendered useless.
In order to resolve problem of power shortage, many hospitals or clinics in remote areas thus invest into expensive inverters and DG(Diesel Generator) sets. However, even these so-called solutions present their own problems in terms of the smoke and waste that they create, which are both a health risk and contribute greatly to air pollution, making fossil fuels-based energy generating solutions both, expensive and risky. Irrespective of the kinds of systems hospitals might have in place, the best way to guarantee constant clean power is having a reliable, long term, renewable power-generating unit that is installed, operated, and located ideally within the hospital's compound.
This is where hybrid solar systems, which come with batteries can be essentially the perfect fit. Power generated during the day time/ peak hours of the sun can be stored and then utilised as and when required.The solar power systems also reduced equipment damage by avoiding voltage fluctuation, which makes them harmless to people.
Sungold's SGD series rigid solar panels, for example, require no independent space and can be easily mounted on rooftops. They are more efficient(up to 21.24%) with the ability to greatly reduce electronical loss and are better resistant to extreme weather due to surface material. When applied for hospitals or clinics, Sungold's SGD series rigid solar panels will absolutely satisfy the demands of guarantee constant clean power. Moreover, SGD series rigid solar panels have a lifespan of 25years, which ensures a high rate of return for the investment made.
Addtion to these advantages, SGD series rigid solar panels have their own features, such as stable output, neat appearance, easy-to-use, etc. In essence, if hospitals or clinics in remote areas are looking to the perfect solution to their power problems, they only need to look up at the sun to find the best answer.