How to Choose Solar Panels for Camping
Views:4 Author:Site Editor Publish Time: 2020-07-29 Origin:Site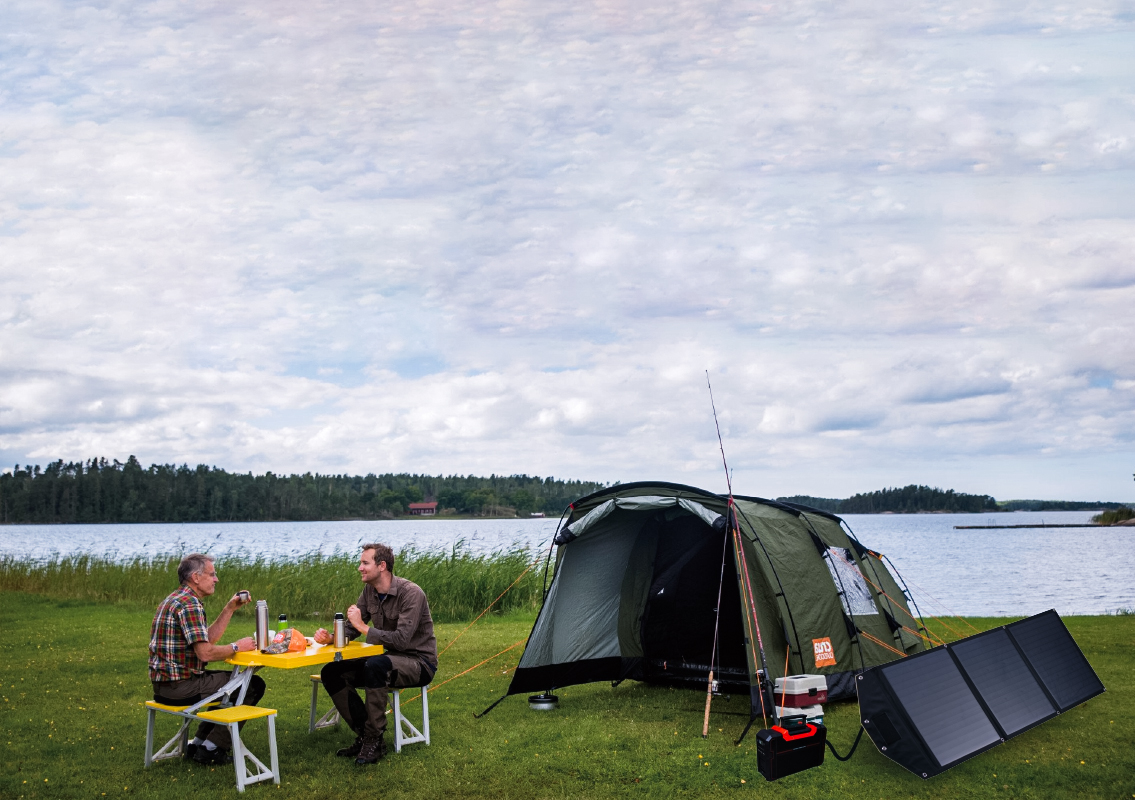 Camping is an outdoor activity involving overnight stays away from home in a shelter, such as a tent or a recreational vehicle. Sometimes you will feel bored with your daily routines, and camping would be a good choice to relax. In this case, an applicable solar panel will be necessary for your trips.
Then how to choose solar panels for camping?
You have noticed that you need additional power for your camping trips, and you have realized that solar panels are the best choice to achieve this. Having solar power camping gear is one of the best ways to ensure that your batteries won't run out of power when you are enjoying your vacations in a remote location. However, with so many brands, models, and possibilities, it might be hard to select the right solar panel for you.
First, you need to select the type of solar panel that best suits your needs. To evaluate this aspect, you need to ask yourself these questions: How frequently you go camping? Are you an occasional or regular camper? Are you a nomad? Are you low on budget? What would you use the solar panels for?
Most of the time, we will go out for camping only one or two times a month, and usually by vehicles like RVs etc. Given that, we need portabel, durable and energy-saving solar panels that best matches our RVs. Sungold's SPC series solar panels, for instance, may better satisfy your demands.
Keep these features in mind: portable, USB ports available , high-efficency, great crash resistance and eco-friendly.
Sungold's SPC series solar panel is easy to transport. When folded up, SPC solar panel turns into a suitcase which makes it portable and easy to carry by hand as it is lightweight.
Sungold's SPC series solar panel is practicable. It provides USB port which you can use to charge mobile phone or ipad directly, and it has PET frosting surface to make it waterproof and resistant to crash, you'll never need to worry about jounces in your trips.
Moreover, SPC series solar panel is cost-saving. Equipped with high-efficiency solar batteries, SPC series solar panel's photoelectric conversion efficiency can reach 22.6%. That means you will get more benefits from generating electricity using this solar panle. As long as there is sunshine, there is electricity. The energy you use totally comes from nature without producing any waste, therefore you will never need to worry about damaging the environment while using SPC series solar panel.
If you like camping, you will feel like using Sungold's SPC series solar panel.