NEW PRODUCT - Sungold's Flexible Solar Panels for Marine Use
Views:36 Author:Site Editor Publish Time: 2020-06-01 Origin:Site

How to keep the batteries recharged is a big issue for boat owners. The batteries often require the engine to be running to charge them, which will cost much due to all the excess gas you will burn. Thankfully, there is an alternative method that allows you to save power and keep the battery fully charged. You can install an independent tool to charge it, such as a wind generator or solar panel.
Flexible solar panels are an increasingly popular option recently year. Do you want to add flexible solar panels on your boat? Sungold latest produces a type of flexible solar panel designed for marine use. The product has a variety of specifications, ranging from 30W to 200W, which can completely meet your needs.
1.Material
Unlike LE-series of product, the flexible solar panel uses Japanese-imported ETFE material on both surfaces, increasing the weather resistance, making it more durable, particularly more suitable for marine use. It adopts premium monocrystalline solar cells to ensure 22.42%-22.60% of conversion efficiency. The special patented material is contained to protect the solar cells from hail impact. Besides, the waterproof ETFE surface makes it free from maintenance, just rainfall can clean the dust and dirt due to its nonstick surface.
2.Appearance
Overall the product looks nice. Unique frameless design and metal reinforced mounting holes make it easy to install. Special texture increases light transmittance.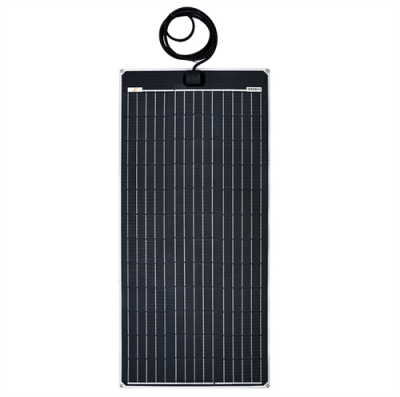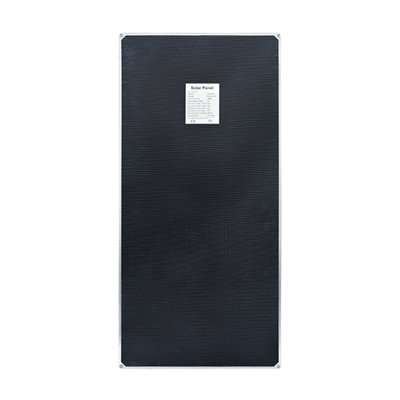 3.Features
The flexible solar panel is available to bend 15 degrees and great easy to install. It is very thin and lightweight, 50% lighter than a conventional solar panel, making transportation extremely easy. The solar panel and junction box are waterproof, ideal for outdoor use in all weather conditions. Besides, it features high-temperature resistance, corrosion resistance, and has longer service time.
4.Application
The flexible solar panel is perfect for off-grid use or place on the top of an RV, cabin, tent, or any other irregular surfaces, especially for marine boats and yachts.