PERC shingled-cell solar panels
Views:317 Author:Site Editor Publish Time: 2019-02-23 Origin:Site
A. What's the PERC shingled-cell solar panel?
This is a new breakthrough in solar cell Technology:
Innovative Technology for Interconnecting the cell-minimises the electrical losses from cell to cell and higher efficiency.
Increase the cells available space to absorb more sunlight.
Unique Production Method(Patent Pending)-increases in the modules active area, to convert more Sunlight into electricity.

B. What advantages will this new solar cell bring?
Advantages:
1. More Power : greatly reduce optical and electrical losses, leading in component power industry.
2, Reduce system cost: high component efficiency effectively reduce the floor space, BOS, transportation and operation costs 5-10%.
3,Strong stability: effectively enhance the reliability and stability of the product.
4, Significantly reduce the hot spot effect.
5, More Reliable: avoid the battery crack caused by the traditional welding process; the components are flexible and compressible, suitable for a variety of harsh environments.
6, Beautiful Appearance: the battery is evenly arranged, perfect visual enjoyment.
7, 10 years product warranty on materials and workmanship, 25 years linear power output warranty.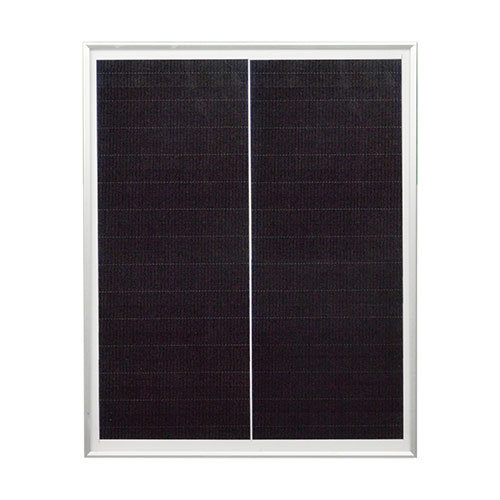 15W-15.5V-Monocrystalline