The Summary of attending the Canton Fair
Views:12 Author:Site Editor Publish Time: 2018-05-11 Origin:Site
First, I appreciated very much to our company—Shenzhen Sungold Solar Co.,Ltd, for giving me this great opportunity to attending the Canton Fair. It's an honor for me.
I was as an exhibitor on the fair, during the five days, I found that our solar panels are very popular, lots of purchaser came to our booth. Especially, our flexible solar panel, solar charger and our new product: Fiberglass solar panel, which can be bended for 15°. Suitable for RV, Yacht, motor homes, boat and so on because it's also waterproof and with high efficiency up to 19%.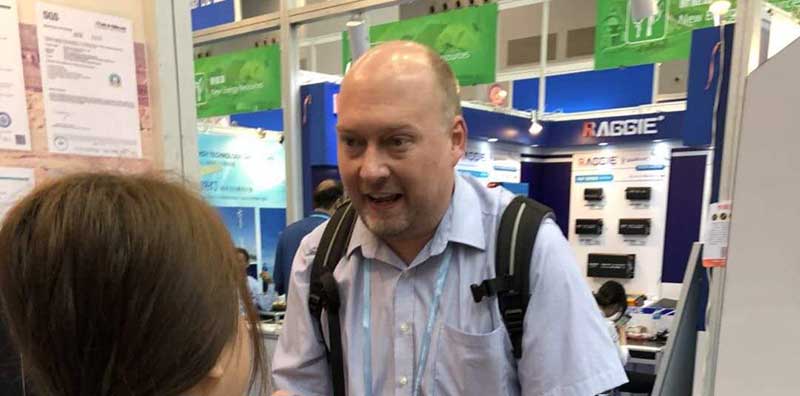 There were a lot of purchaser coming to our booth, like Yacht producer, motor homes producer, boat producer, solar system creator and owner and so on. Even our solar panels attracted some other industry purchaser to start solar business, how great our products are! I'm really pround of our company and our products.
From the exhibition, I realized that most of purchaser from Europe countries and Americas are interested in our Flexible solar panel, Fiberglass solar panel and solar charger. Many purchaser from Middle East countries are interested in our mono&poly solar panel and Folding solar panel. What we do is high-end market, then I determined that my next steps will step into Europe countries. My main market including: The United Kingdom, Germany, France, Austria.
During the exhibition, I have talked to a bounch of interesting foreign friends. I'm very enjoying helping the purchaser solving solar questions and offer solutions. Certainly, I also realized the importance of being professional. There is a purchaser from Korea, who would like to know the difference of MC4 connecter and alligator clips, I told him the Alligator clips are connected to battery. But I'm not sure about the functions of MC4 connector, I only see that is used on the port directly. Then I ask one of our professional sales to help him with answering it. From this little story, what I need to do urgently is improving my professionallity. Work on it and get it.
For one thing I'd like to concerned about, that is Oral English. For myself, I have spend over two years on it. Actually, I have spend whole colleage life arounding Engilsh. I enjoy talking to different foreign friends with all kinds of topics. They said what I am speaking is native English. I'm glad that my efforts have not been in vain and I actually couldn't agree more their opinion. Interestingly, during the Canton Fair, there are also some purchaser said that my English is really good. I'm so flattered, haha. Alright, let's get to the point, what I mean is that I have to working on products knowledge. Since knowing more about our products, I would be more professional and get more opportunities. Then my native English can have more and better use. Most importantly, I can serve my clients more efficiently. It's a long journey and I am on the way. I'll reach it in no time.