Things you need to know when buying solar panels for RVs
Views:4 Author:Site Editor Publish Time: 2020-07-24 Origin:Site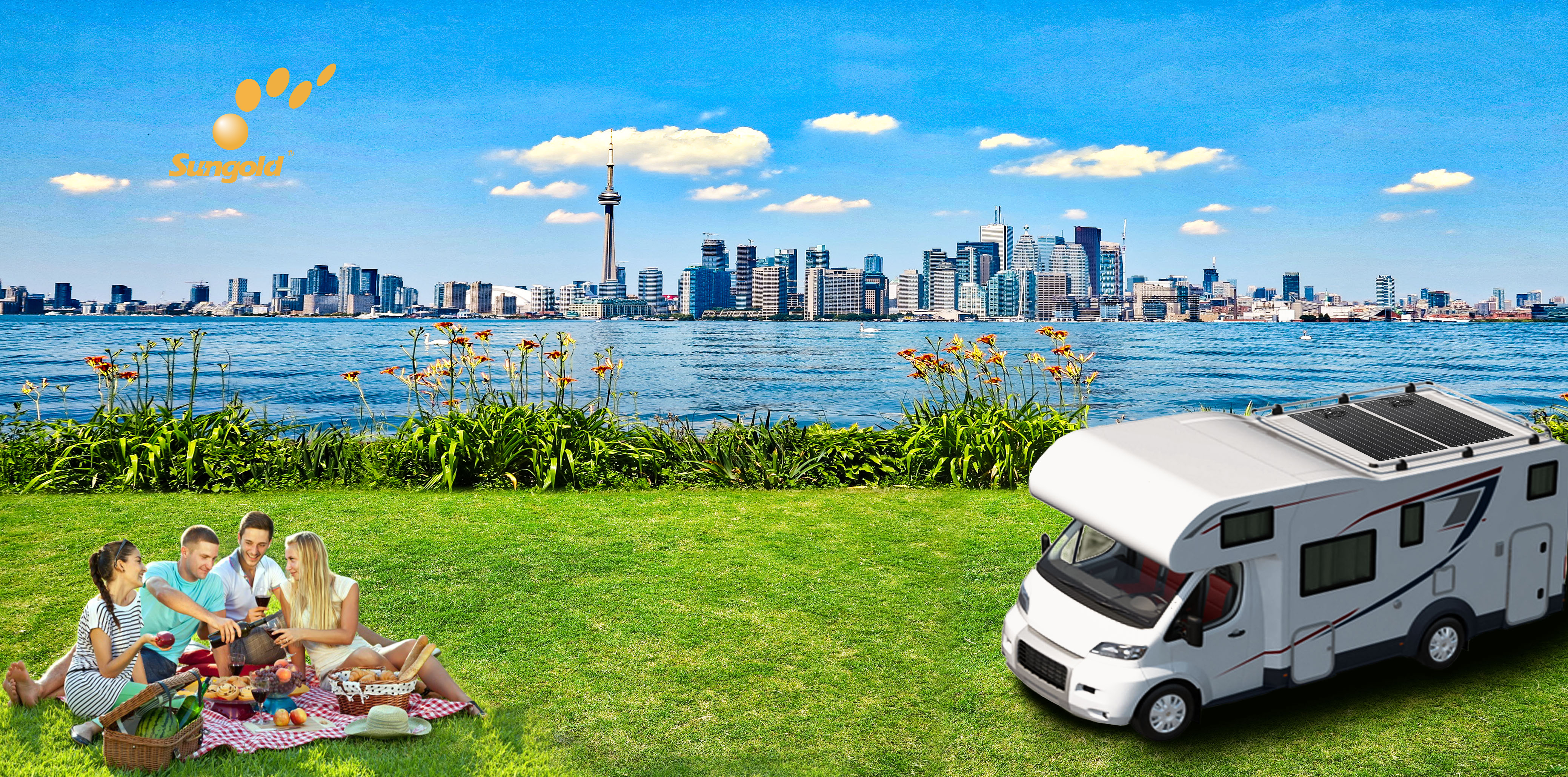 Solar panel systems aren't just for houses or commercial properties – it can be a great resource for on-the-go electricity users as well.
As we know, RV or motorhome solar panels work in the same way a residential solar installation operates: solar panels capture sunlight and convert it into electricity. Then you can use that solar electricity to power appliances. One important difference between residential panels and RV panels is the size of the system. RV solar panels are usually small-size pieces as they are designed to be mounted on an RV roof.
Sungold's LEE series solar panels, for example, are designed for RVs or boats. The dimension of LEE series solar panels is 510*1080*4mm, which allows you to add more panels to your RVs. And, we apply ETFE matrerial on the surface, which makes solar panels more waterproof and corrosion resistant. Moreover, LEE series solar panels are 50% lighter than traditional soalr panels. Therefore, LEE series solar panels are more easy to transport and install.
Another important advantage is low-cost. Solar panel systems generally require little to no maintenance. And they provide a dependable source of electricity when the sun is shining. That means you will pay little and benefit more from using solar panels.
This is same when it comes to Sungold's LEE series solar panels. We adopt premium solar cells to make the conversion efficiency up to 22.42%-22.60%. That means you will gain more electricity while using LEE series solar panels. And they are more cost saving with long lifetime.
Then how do solar panels work for RVs? In order to generate and use solar power for your RVs, you may need to purchase solar panels, a charge controller to prevent overcharging your storage system, solar batteries to store energy and an inverter to convert DC electricity to AC electricity. You'll also need proper wires and cables to hook all of your components together.
And how many panels do you need for a RV? Most solar panels for RVs are between 100 and 400 watts of power, and Sungold's LEE series solar panels include two types of products-100w and 120w. If you have four pieces of 120w LEE series solar panels that are in direct sunlight for 8 hours a day, you'll produce enough electricity to power small devices like lights and TVs.