Why do you need solar panels?
Views:11 Author:Site Editor Publish Time: 2020-07-23 Origin:Site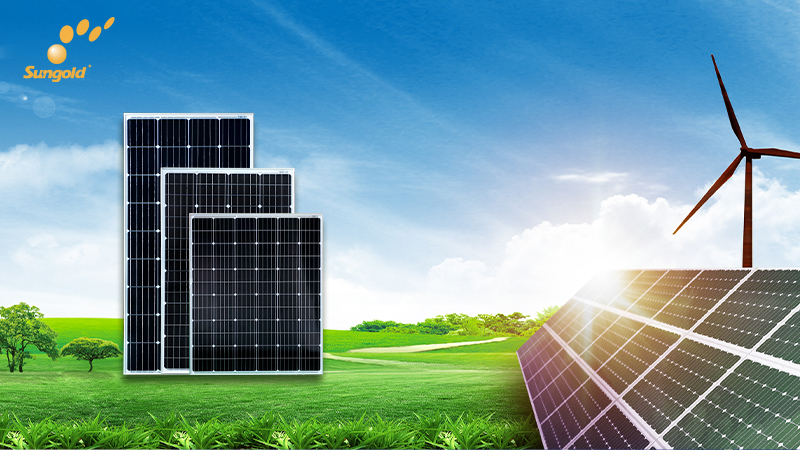 As we all know, solar energy comes from the sun and solar panels(also known as PV panels) are used to convert light from the sun, which is composed of particles of energy called photons, into electricity that can be used to power electrical loads. Clean, renewable and low-cost, solar energy are becoming more and more popular around the world. Therefore, practical solar panels will surely become your daily necessities in the future.
High-effciency and energy-saving, solar panels are high-tech photoelectric converters. Solar panels are comprised of several individual solar cells which are composed of layers of silicon, phosphorous(which provides the negative charge) and boron(which provides the positive charge). When photons in sunlight strike the surface of the solar panel electrons in the silicon solar cells are knocked out of their atomic orbits and released into the electric field. This entire process is known as the photovoltaic effect.
In addition to these advantages, solar panels with their intrinsic qualities of low-cost and high-performance, will bring more economic benefits to your daily life. Sungold's 2020 new arrival of LEE series products, for example, apply ETFE material into surfaces, and that make them waterproof and corrosion resistant.
Moreover, Sungold uses high-effciency battery in traditional mono-crystal solar panels, whose photoelectric conversion efficiency may reach 22%, and we use SunPower solar battery in semi-flexible solar panels whose photoelectric conversion efficiency may reach 24%, both higher than industrial average levels. High-efficiency and high-quality, you will get more benefits from using Sungold's solar panels.
Nowadays, more than 2 billion people in the globe face great crisis of insufficient energy according to a scientific investigation of China Energy News. Given that, Solar energy will be a great option to defuse the crisis. Whenever you need solar energy, solar panels will be your best choice.