Sungold 120 watt solar panels LEE-M2-120W
Double-sided ETFE material/High salt spray resistance / IP67 waterproof rating
The LEE-M2-120W solar flexible panel uses A-grade 182 10-busbar solar cells with a conversion efficiency of up to 23%.
The LEE-M2-120W solar lightweight panel uses ETFE surface material which is very suitable for outdoor activities, especially in extreme environments such as yachts, RVs, etc. It has characteristics of high weather resistance, high salt spray resistance, high corrosion resistance, and high anti-aging, which greatly extends the service life of the solar panel.
make the most of every sunlight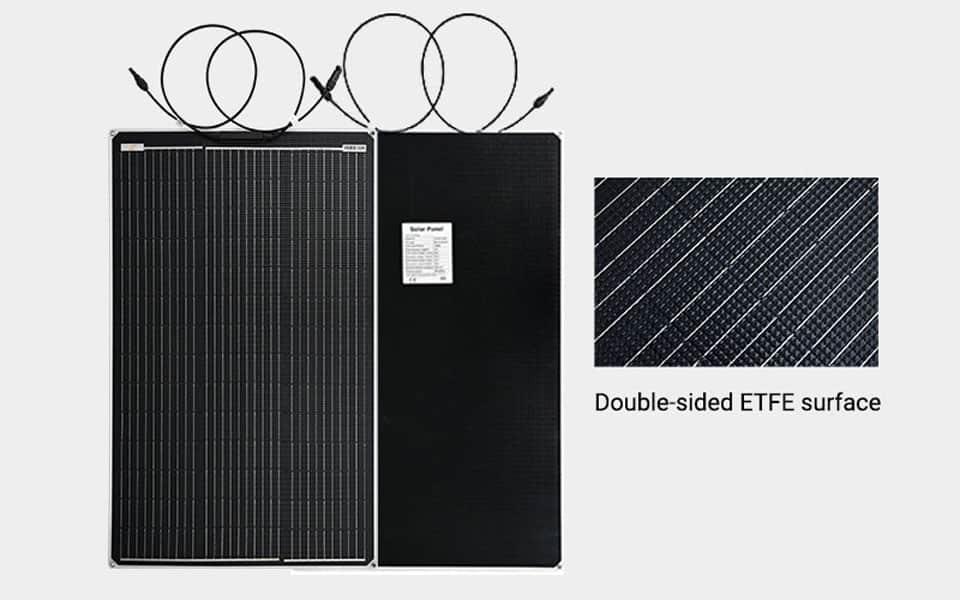 Double-sided ETFE material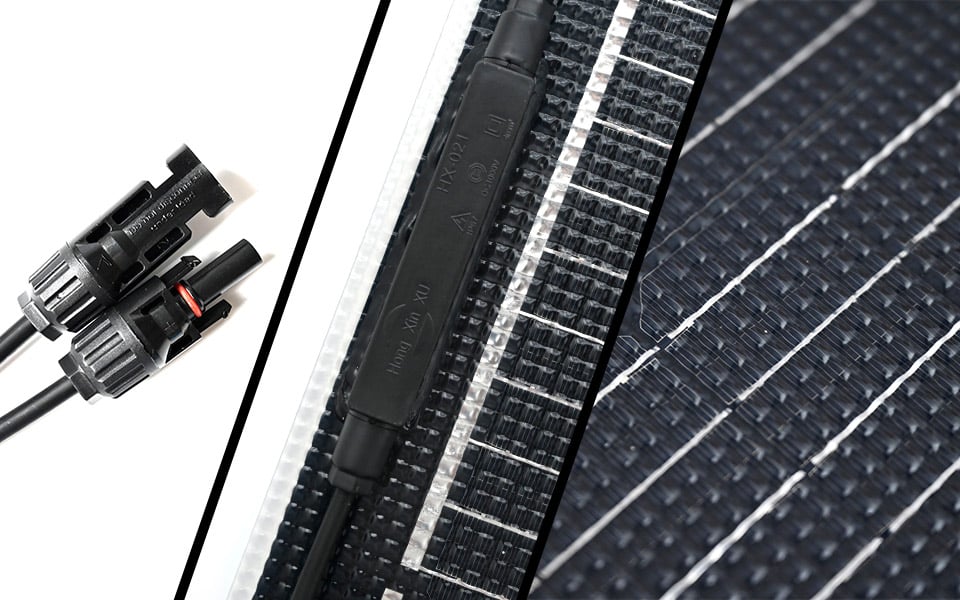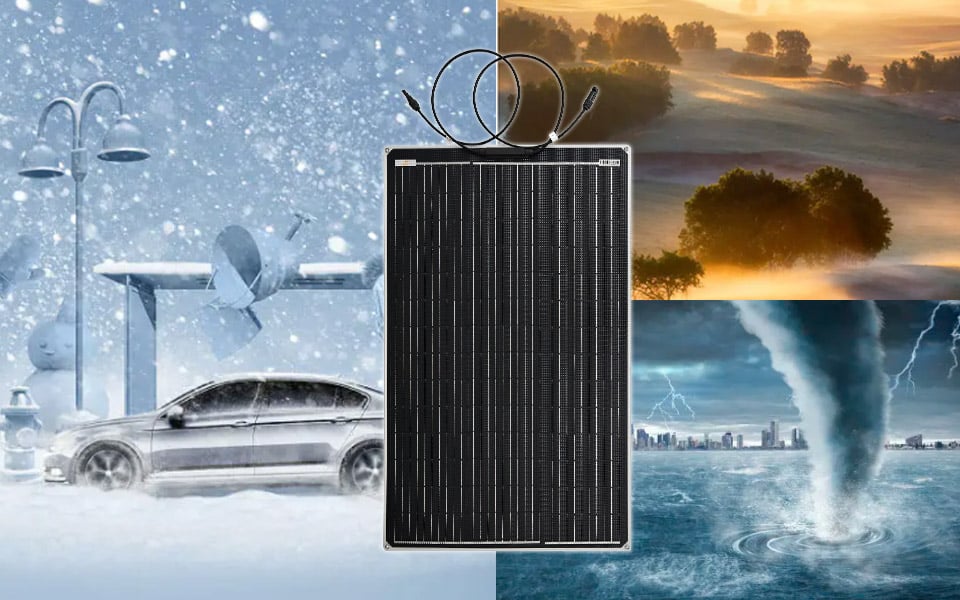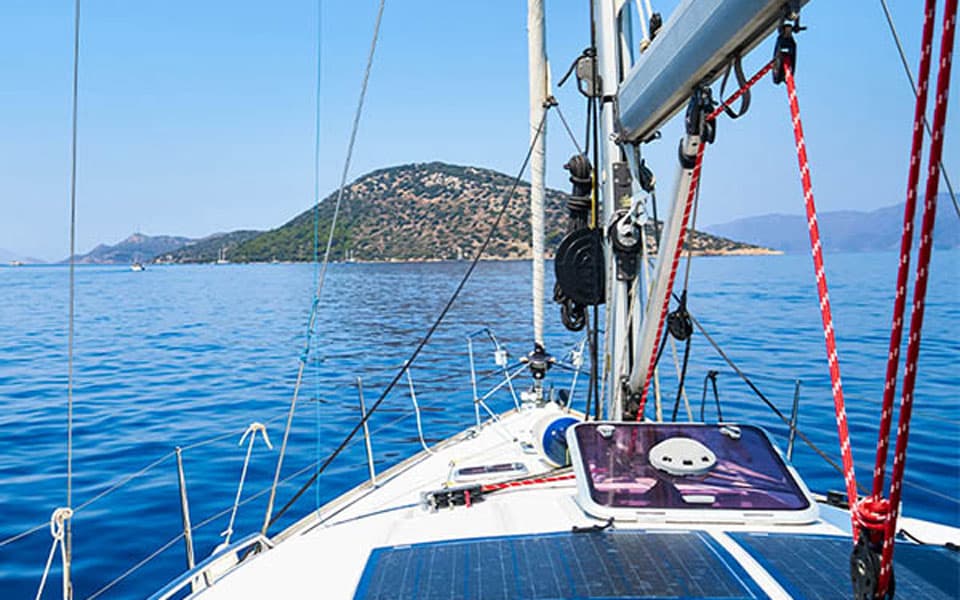 Specially designed for marine use
Double-sided ETFE material and lightweight
The LEE 120w flexible solar panel is specially designed for yachts, RVs and other scenarios. The double-sided ETFE design improves the overall protection level. It is equipped with bypass diodes to avoid hot spot effects. The MC4 connector can easily connect multiple products in series and parallel. The integrated installation design is convenient for customers to install in a variety of ways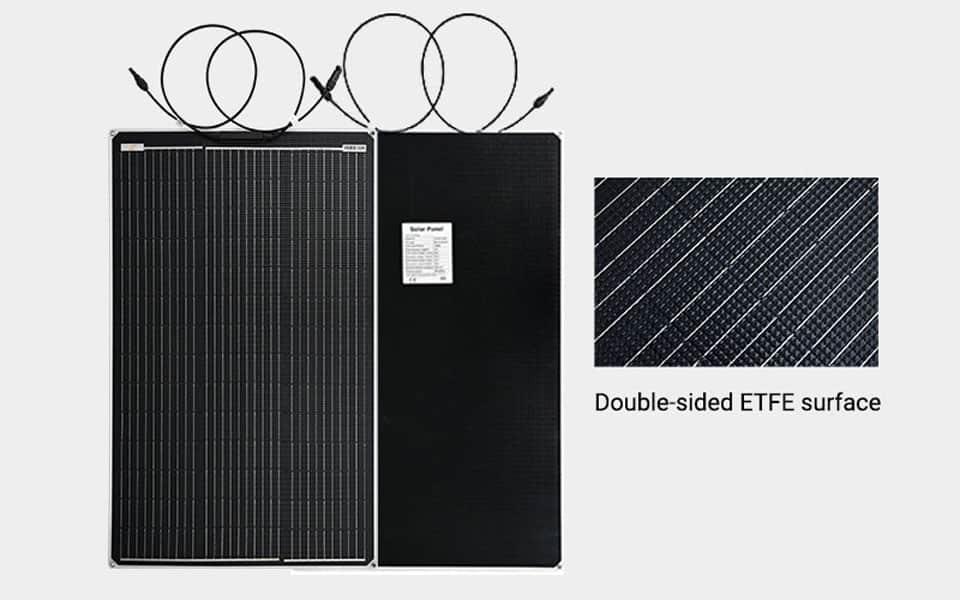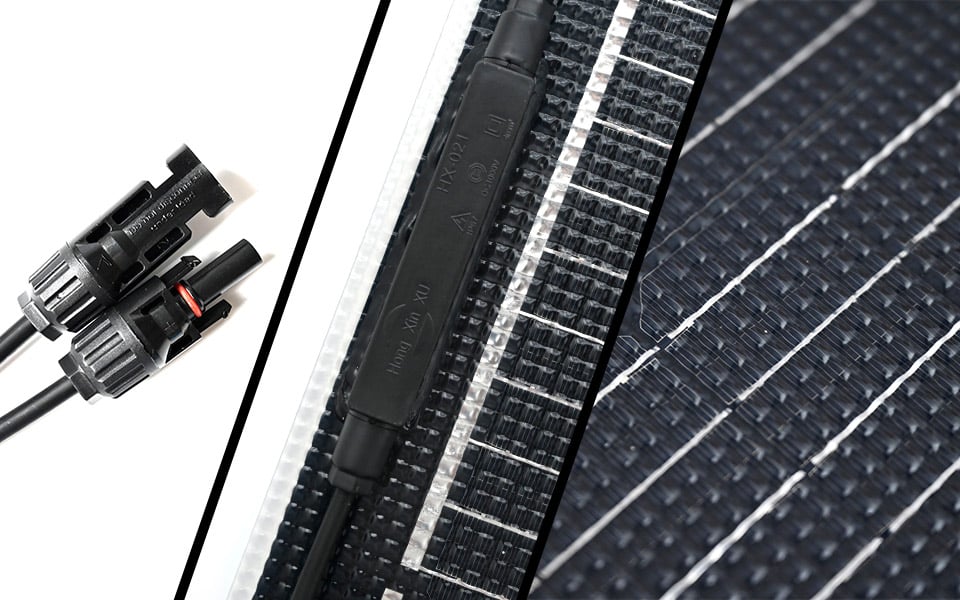 The LEE 120W flexible solar panel is engineered for marine and RV applications, providing a reliable and efficient power source. Its double-sided ETFE design ensures excellent protection against weather, corrosion, and physical damage. Equipped with bypass diodes, the panel prevents hot spot effects that could damage the cells. The MC4 connector enables easy series and parallel connections with other solar products. Additionally, the panel's integrated installation design allows for versatile and convenient mounting options.
The 120W flexible solar panel can be immersed in water for a short time as a whole, so it is more secure to use in extreme weather. This product is designed according to PV standards. Without the protection of glass, the solar panel is still strong and durable and resistant to salt spray.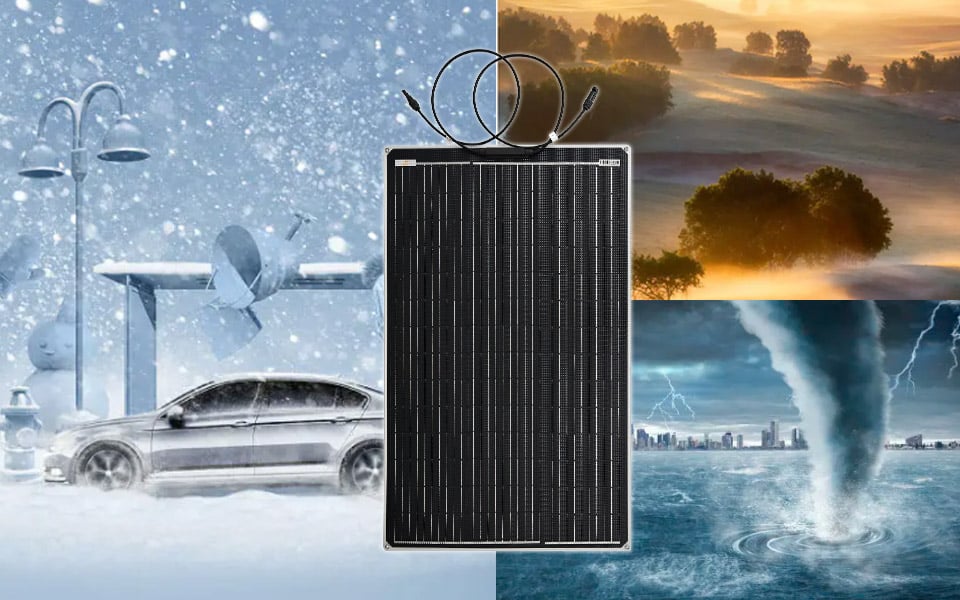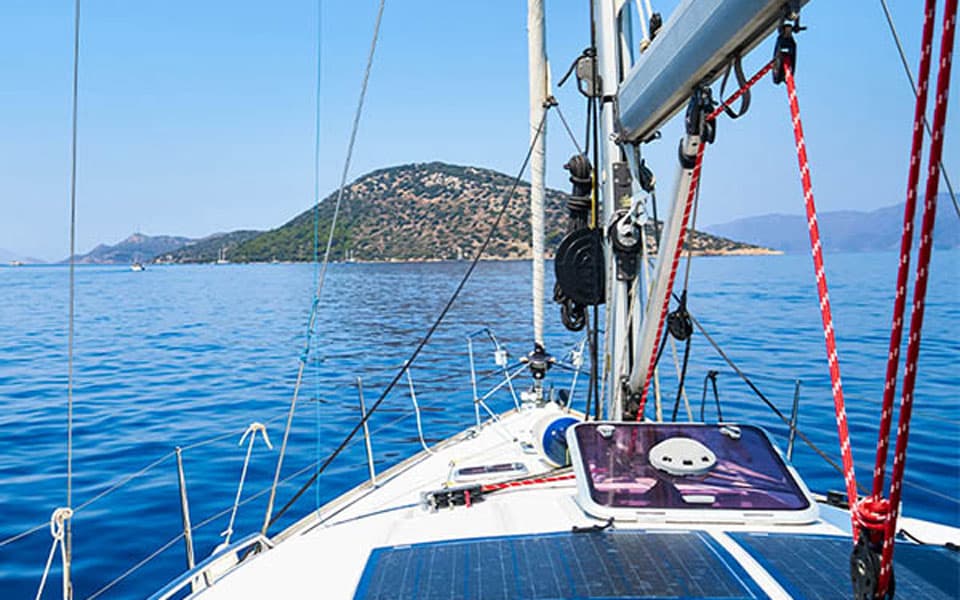 Specially designed for marine use
The newly designed 120W flexible solar panels, made from advanced materials, are highly resistant to salt spray and corrosion. Additionally, these components are easy to install and ideal for marine use, including yachts and ships. Users can be confident that prolonged exposure to the ocean will not affect the components' power generation, and installation will not impact the aesthetics of the vessel.
Frequently Asked Questions
Open-circuit voltage(Voc)
22.0V
Voltage at Pmax(Vmp)
18.8V
Short-circuit current(Isc)
6.70A
Current at Pmax(Imp)
6.39A
Cells efficiency(%)
22.70%
The maximum system voltage
200V DC(IEC)
Power temperature coefficient
-0.42%/℃
Voltage temperature coefficient
-0.32%/℃
Current temperature coefficient
+0.04%/℃
Output power tolerance
±3%
Operating temperature
-20~75℃
If you are interested in our products and want to know more details, please leave a message here and we will get back to you as soon as possible.