ONE WORLD, ONE HOME, BLUE SKIES
Solar panel manufacturer committed to low-carbon life One world, one home, blue skies.
Always adhere to the path of sustainable development, to be a supporter and practitioner of environmental protection and green energy. Our pace is firm. Our development is down-to-earth.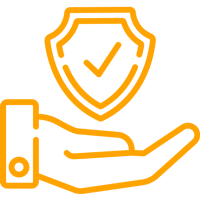 To become the world's leading solar brand. We research and produce high-quality solar products, and always control every process meticulously to ensure our products are flawless. Customer First, Open Innovation. To respond to the ever-changing market, we don't go back to the old ways. Innovation is what keeps us going. We support customization and are at your service 24/7 to design individual solutions for solar applications.
Sungold's

Development Footprint
Established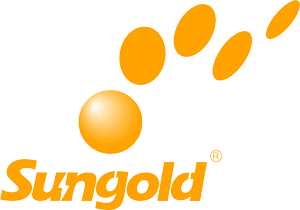 Created Sungold brand
Development
Introduced the quality management system of a Hong Kong-listed company. Participated in various international PV solar exhibitions.
Progress
Specialized in the production of applied solar modules and cooperated with the largest listed company in India.
Expansion
R & D and design of new products – a glass folding solar panel, the first generation of portable products. It solves the problem that conventional glass solar panels cannot be carried conveniently, greatly expanding the outdoor field and opening a new chapter in the European market.
Growth
The international sales team was expanded to explore the North American market and the European market.Since then, a range of customised design solutions have been provided to establish a sales network of complementary application products for the off-grid PV market.
Persistence
Sungold received the national high-tech enterprise certificate for the first time, laying the foundation for a company system that integrates technology, production, sales, and service.
Growth
Sungold factory expanded and opened the way for the construction of automated equipment. While the output value efficiency is improved, it greatly meets the needs of customers.The company is growing rapidly.
Vitality
In the same year, we received nine new patent certificates and continued to develop high-efficiency solar module products for various applications.
Crossover
The R&D team was expanded to deepen the technology of lightweight solar modules and portable modules to explore new application areas. Off-grid PV modules that meet the needs of caravan, marine and outdoor scenarios have gained an excellent reputation.
Persistence
12 new products were developed, and 11 utility patents and 2 appearance patents were obtained. It further increased the company's achievements in product innovation. We have accumulated valuable experience in product development, which has made a good pavement for the next step of R&D and design.
Leap
Invest in lightweight modules and break through the bottleneck that monocrystalline solar cells are difficult to be applied in flexible solar modules. Product sales surged. Factory area expanded to four floors.
Maturity
Obtain 2 invention patents and 14 appearance patents. Establish a professional PV lab and introduce advanced equipment. Product quality is fundamentally guaranteed.
Qualitative Change
Follow the R&D idea of