Power a variety of applications
The portable solar panels for camping are more impact resistant and more durable.
Lightweight design 400w-800w
Easy to connect, flexible to change dual parallel connection
Composite backsheet design for durability and sturdiness
Diversified use for balcony, garden, outdoor, camping
Portable Solar Panels For Camping
HP-B
Modular usage, maximize usage according to your requirement. No matter balcony, garden, RV or indoor, HP-B series can be matched to be used everywhere.
Easy to Carry,
Higher Power
This is a portable solar panel with an overall compact design, which powers up to 800w. The weight is comparable to similar all-in-one 400w, saving space and requiring less surface area for the same input.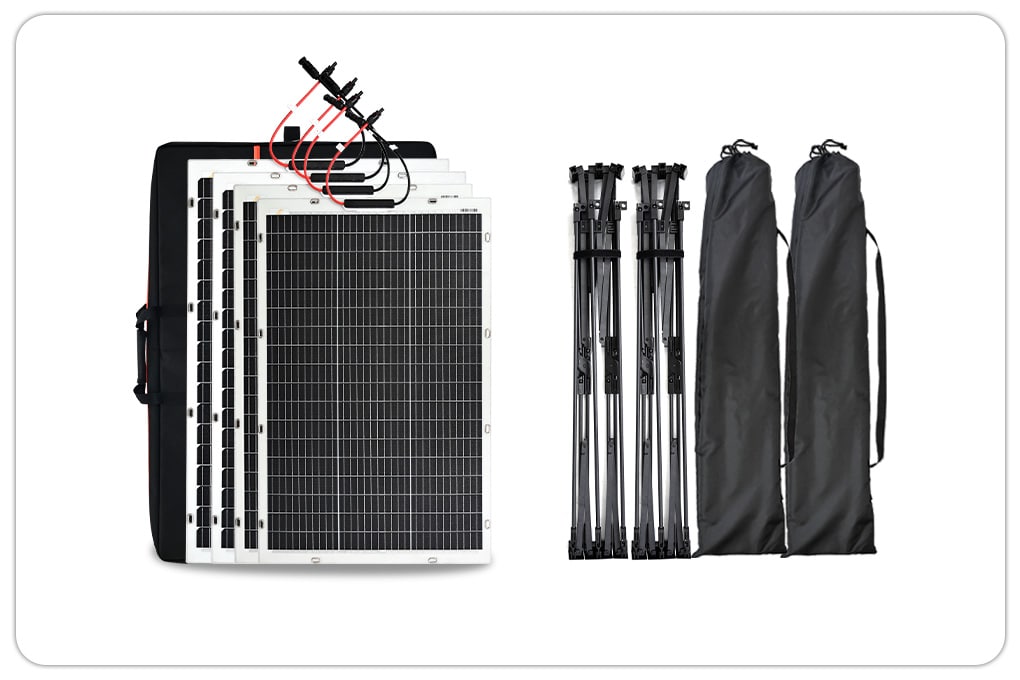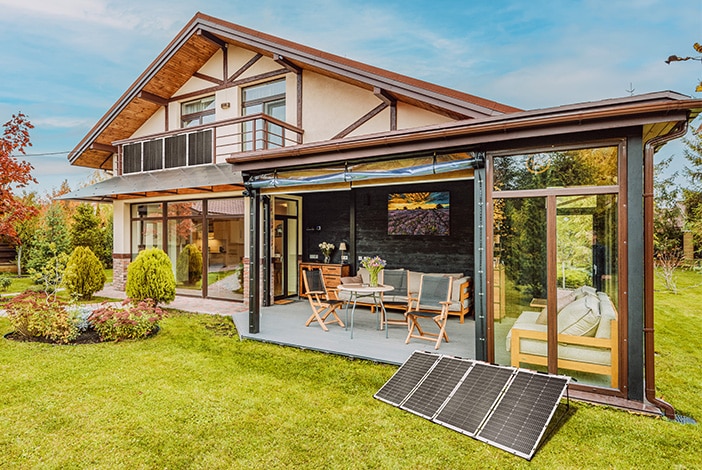 Diversified Using Scenario
Whether you want to install a portable solar panel on the balcony or want to use it in the garden, whether you want to use it outdoors with friends for dinner or a family traveling in a caravan, you can carry it with you at any time, and the wonderful combination takes you to different places
Composite Backsheet Design,
Durable and Sturdy
The composite backsheet design makes the solar panels durable and able to withstand outdoor use in different environments, and for each combination of applications of movement, without worrying about damaging the cells and affecting the module power output.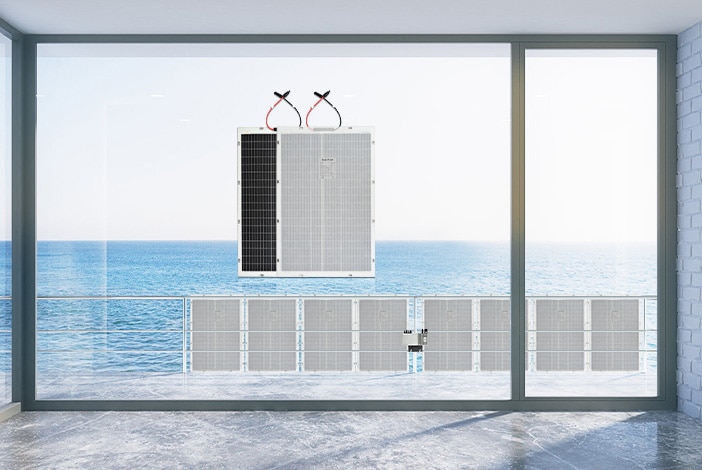 1-2kWh Can Increase Your Efficiency
Converting energy from DC to AC directly into the grid means you can power your house for hours or days at a time. In other words, it takes a lot of energy to power your essentials. Compared to traditional energy sources, you can power your refrigerator, phone or even your electric stove for long periods of time.
Use additional more modular components to expand capacity. Combine with a 600w or 800w micro-inverter to monitor power generation over time.
When the electricity outage occurs, it's exhilarating to know that your biggest, most important appliance is still working. Your refrigerator, portable AC power.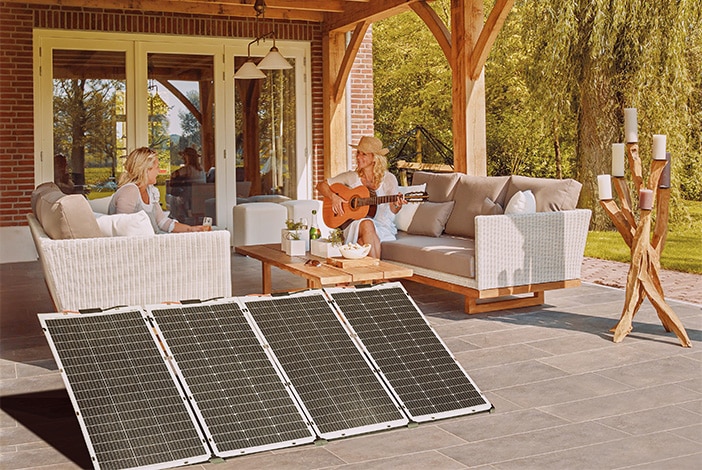 When you think about stocking up on
energy in your own garden
HP-B with a bracket for using directly in the garden, to get more light and achieve maximum output power, also directly plugged into the mains for use.
You don't need to worry when you decide to take it out on a trip Adjust to your requirements at any time When you match the energy storage, you can convert the connection line or series parallel according to the different connection methods of energy storage. When you charge the RV battery, you can also use it with the controller.
Any application scenario you can consider, this product can meet your individual requirements, plug-and-play approach to provide you with great convenience.
Discover the best portable solar panel for camping for you. it's modular, customizable and extremely versatile. Designed for RVs, boats or off-grid cabins, it maximizes power output. Best of all, it's easy to install – up and running in just a few hours.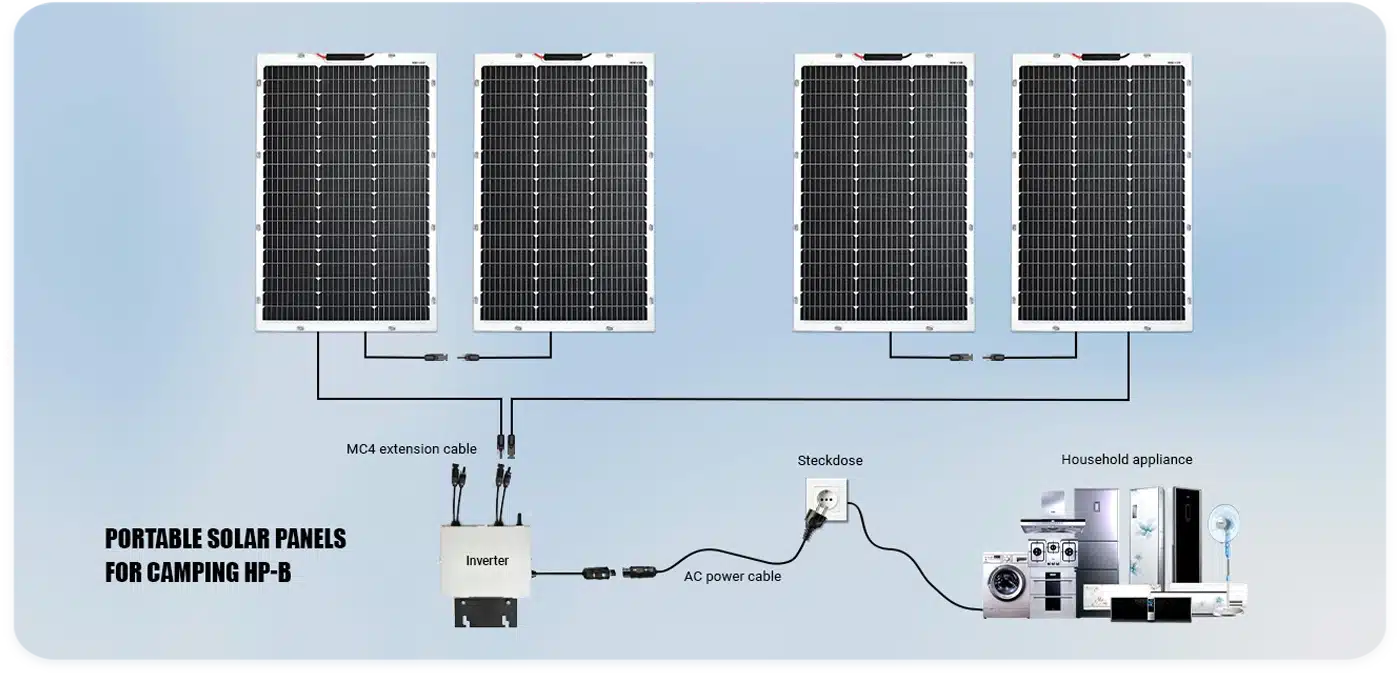 Fewer cables, more simplicity.
Just a few clicks – it's that simple.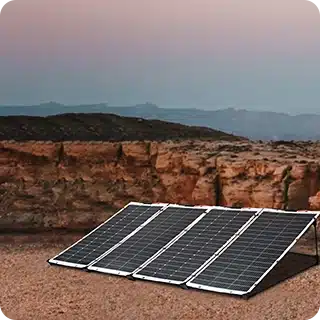 Horizontal,
vertical, curved? No problem.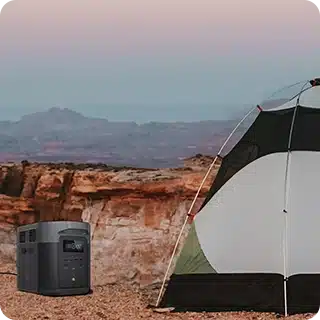 No shelf is more free.
Take them wherever you want.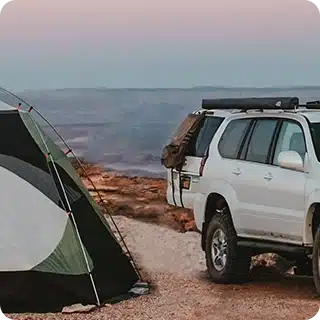 Easily customize
the system to fit your space.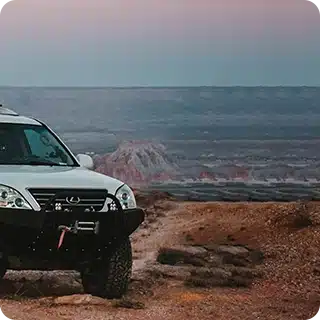 Going solar is painful. That's why we're developing the future of solar panels.
At Sungold, we know that transitioning to solar can be a daunting process. Our innovative design and installation process makes it much easier. Our portable solar panels for camping can fulfill all your needs!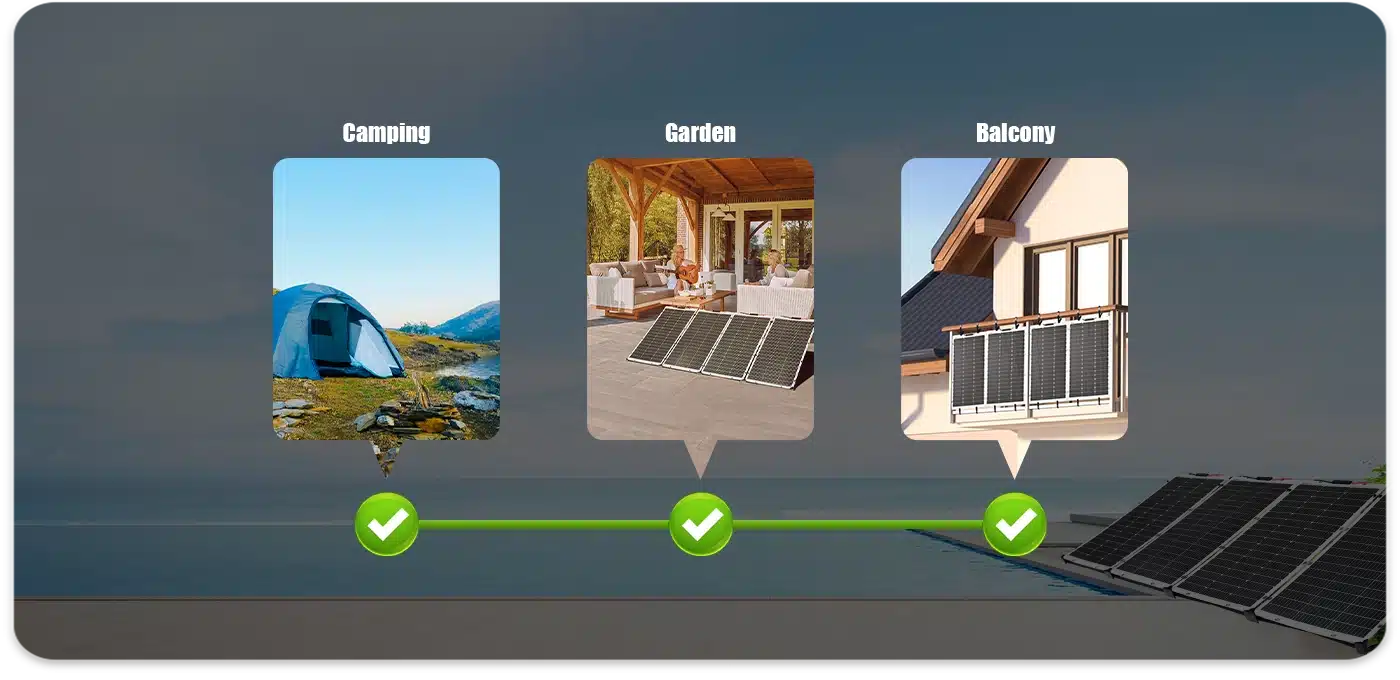 Save Time and Money by Simplifying Installation
This best portable solar panels for camping is designed to save you time and money. Unlike traditional solar panels that require a mounting bracket, our portable solar panels for camping are easy to install without one. This means you don't have to pay extra for a professional installer. Our panels can be installed in a matter of hours, as long as it fits into your schedule.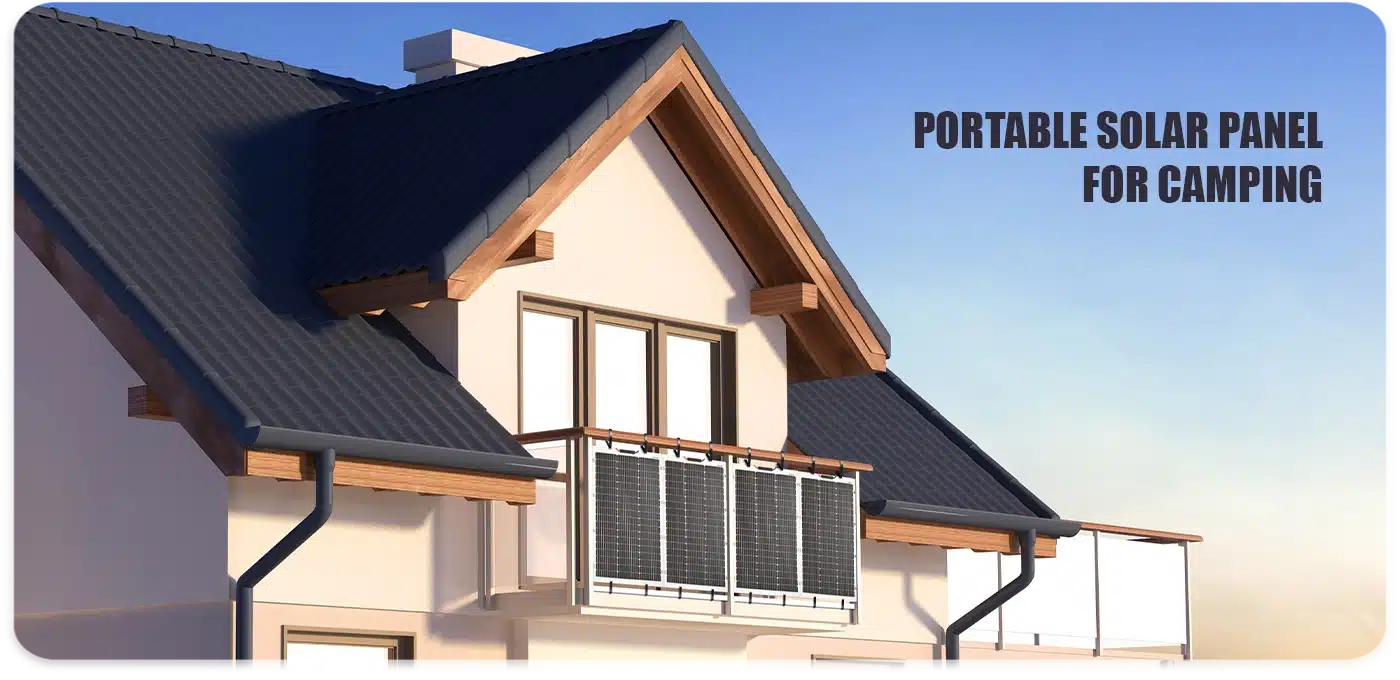 Our modular solar panels are currently in production and we're excited to share them with the world. Follow the Sungold website and send us an email. Come and experience the power of portable solar panels for camping!
Frequently
Asked Questions
If you are interested in our products and want to know more details, please leave a message here and we will get back to you as soon as possible.