Sungold boat with solar panels TF-M-245W
The TF-M-245W flexible solar panel product has passed Sungold's durability test, verifying its reliability and stability. It also demonstrates that Sungold's self-developed patented material provides excellent protection for the solar cells, laying a solid foundation for the 5-year warranty. The panel is constructed with A-grade monocrystalline 166 solar cells, which have a conversion efficiency of 22.8%, making it an ideal choice for off-grid environments such as RVs and ships.
make the most of every sunlight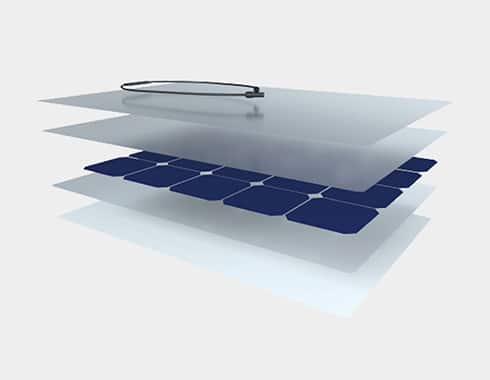 Adopt Polymer Composite Material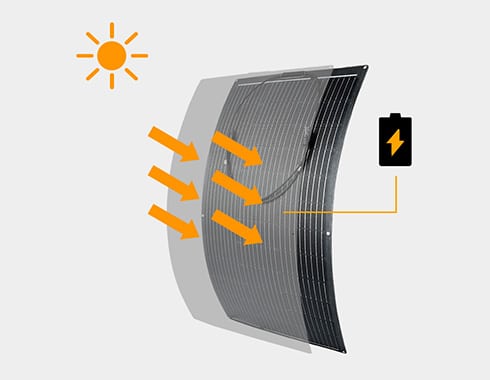 High conversion efficiency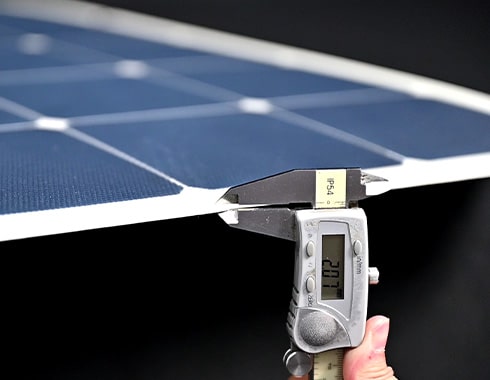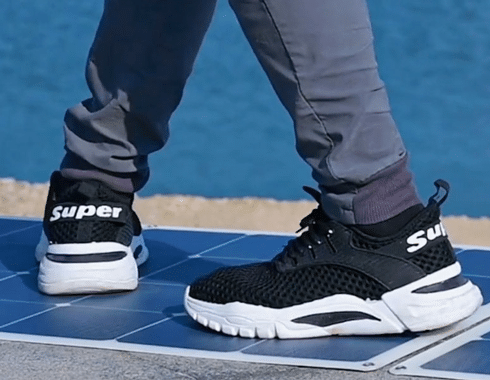 Adopt Polymer Composite Material
TF series solar panels are made of Sungold's self-developed patented material. It has better performance than standard materials, enhancing the anti-aging, anti-UV, and corrosion resistance of solar panels, and extending the service life of solar panels.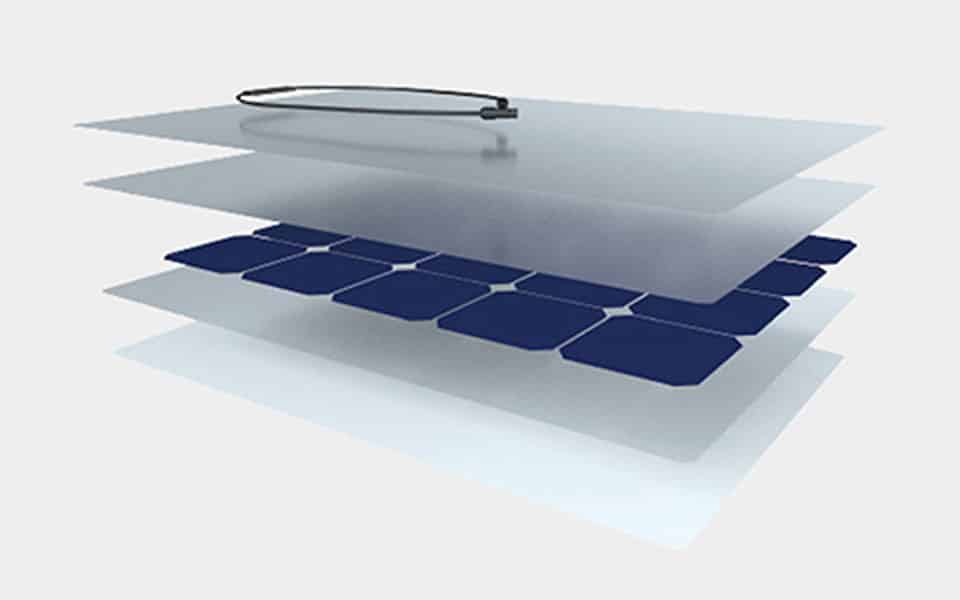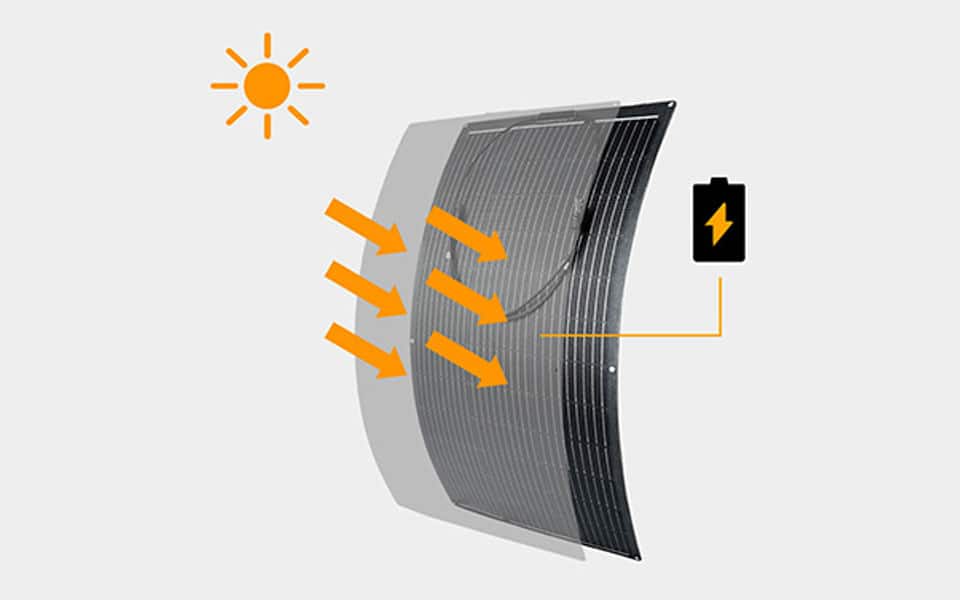 High conversion efficiency
Sungold TF series flexible solar panels cover monocrystalline silicon solar cells with a technology that truly enables a new glass-free, thin, lightweight, and flexible solar panel.Conventional welding technology using mono 166 cells,SG-TF-M-245W output and 22.8%,conversion efficiency with high and stable output,best choice for for off-grid and outdoor activities
The overall weight of Sungold TF Series lightweight solar panels is even lighter. ,Adopt Sungold's original patented high impact resistant material Maximum bending height of 320mm, very flexible and suitable for more different application scenarios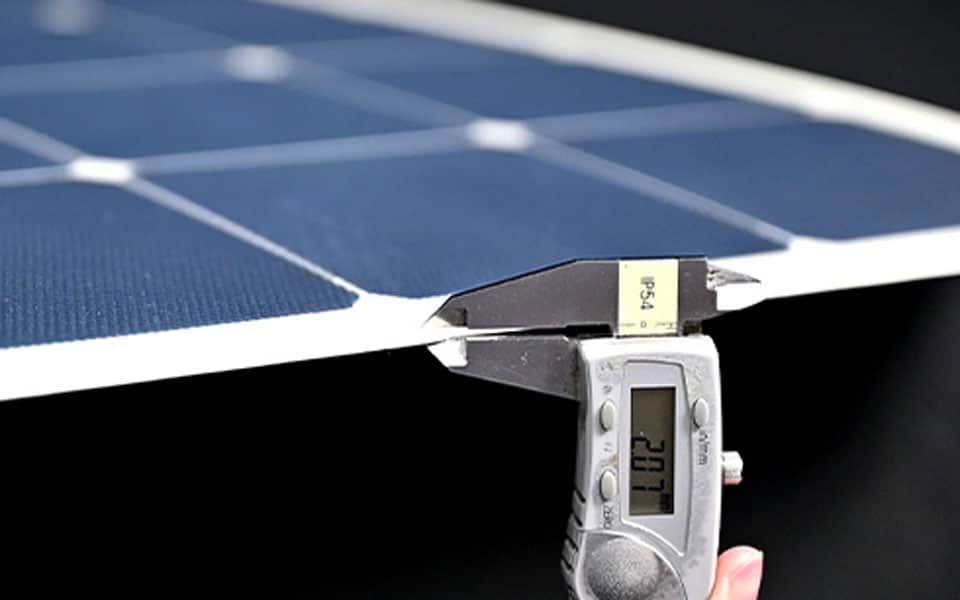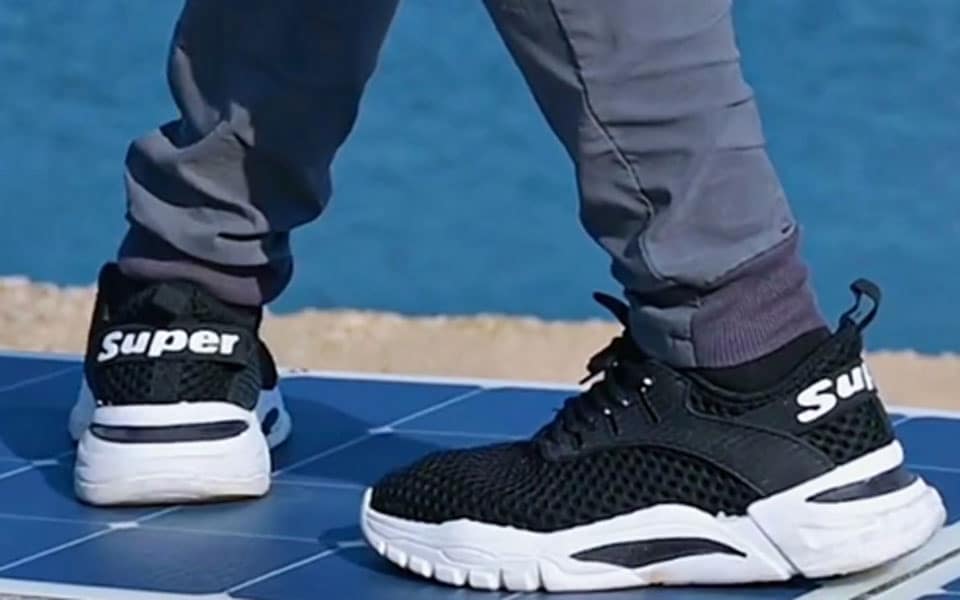 SG-TF-M-200W flexible solar panels have passed long-term trampling tests. Ambient temperature -40~85℃, high impact resistance and weather resistance 5 years warranty, 10 years service life, stable output and trustworthy quality, keep excellent performance even in extreme weather
Frequently Asked Questions
Open-circuit voltage(Voc)
25.9V
Voltage at Pmax(Vmp)
22.0V
Short Circuit Current
12.03A
Current at Pmax(Imp)
11.14A
Cells efficiency(%)
22.80%
The maximum system voltage
600V DC(IEC)
Power temperature coefficient
-0.38%/℃
Voltage temperature coefficient
-0.36%/℃
Current temperature coefficient
+0.07%/℃
Output power tolerance
±3%
Operating temperature
-40~85℃
If you are interested in our products and want to know more details, please leave a message here and we will get back to you as soon as possible.