Sungold flexible solar panels for boats TF-S-90W
Polymer composite material /SunPower solar cells/5 years warranty
The TF-S-90W flexible solar panel features SunPower cells that boast an impressive conversion efficiency of up to 24%. This makes it an excellent choice for various applications such as RVs, ships, yachts, BIPV, and more. The patented materials used by Sundold provide better cell protection and absorb impact forces more efficiently.
Moreover, the TF-S-90W flexible solar panel is highly flexible, making it easy to install on uneven surfaces. Its ETFE surface material ensures exceptional weather, salt spray, corrosion, and aging resistance, ensuring optimal performance for many years to come.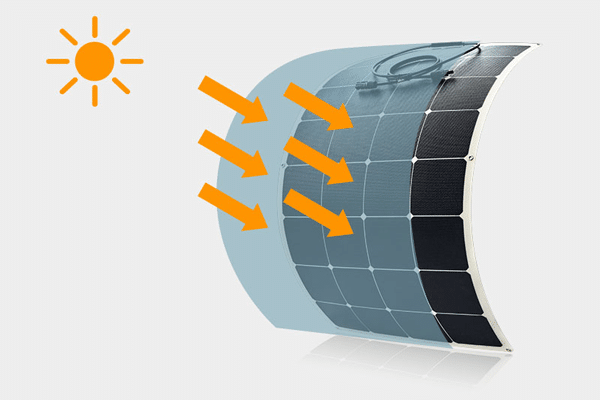 Exclusive Patented Material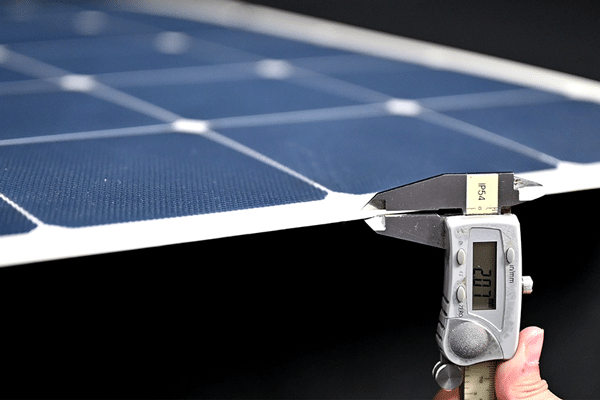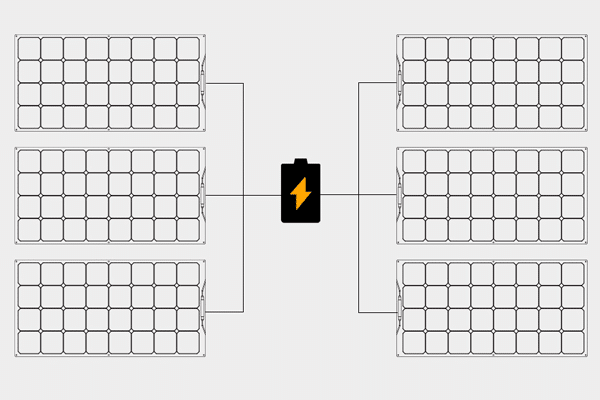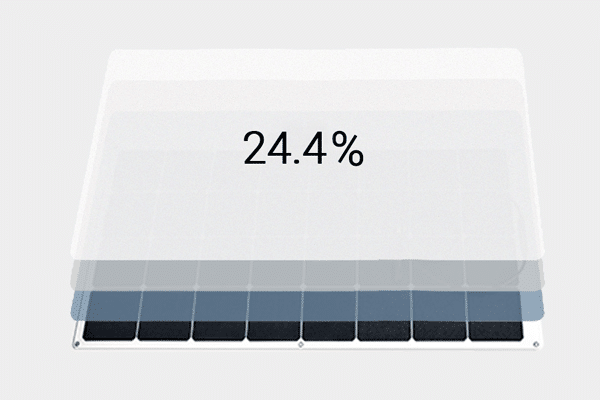 High Conversion And Corrosion Resistance
Exclusive Patented Material
The TF-S-90W marine flexible solar panel features Sungold's proprietary patented material combined with SunPower solar cells to create an outstanding product. This exclusive material significantly improves weather resistance, salt spray resistance, corrosion resistance, and anti-aging properties, providing superior protection for the solar cells. Additionally, the material enhances the absorption of impact force, thereby minimizing damage to the solar cells.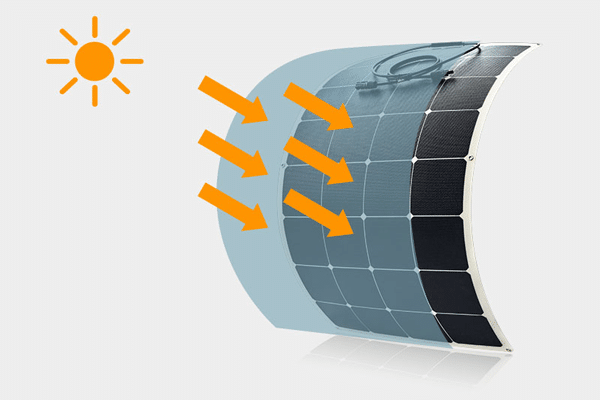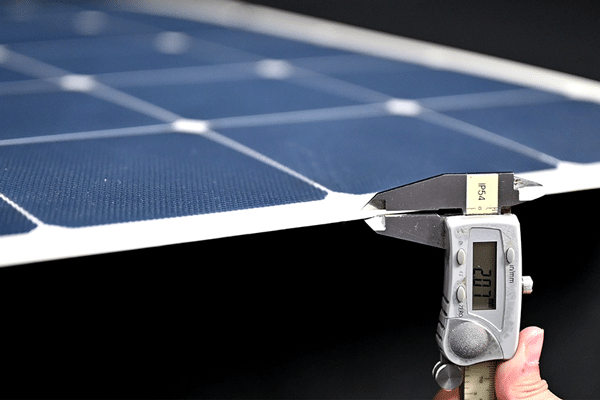 TF-S-90W flexible solar panel is very light and thin, weighing only 1.63kg with a thickness of only 2mm. It is very suitable for installation on RVs or in marine environments, and has flexibility and portability.
The flexible solar panels utilize back-contact SunPower cells, which have a maximum power output of 90W and an efficiency rating of up to 22.4% to 24%. These panels demonstrate excellent performance in low-light conditions, ensuring that they can still provide adequate power support for you even during such conditions.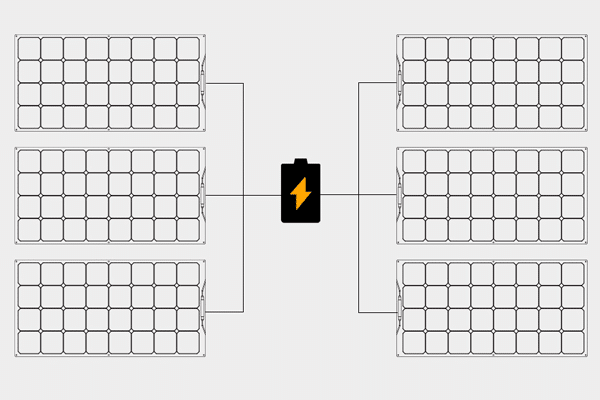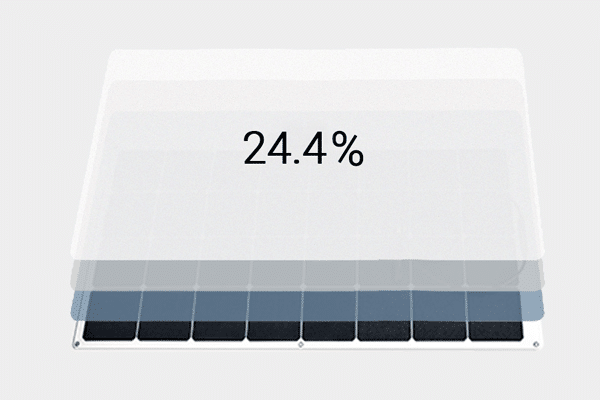 HIGH CONVERSION AND CORROSION RESISTANCE
The TF-S-90W flexible solar panel employs SunPower cells with a remarkable conversion efficiency of up to 24.4%. These panels are designed to operate within an ambient temperature range of -40℃ to +85℃, delivering a stable output that remains consistent over time. These panels are backed by a 5-year warranty and boast a service life of 20 years. Their durability and stable output enable them to maintain excellent performance even in adverse weather conditions.
Frequently Asked Questions
Open-circuit voltage(Voc)
26.2V
Voltage at Pmax(Vmp)
22.3V
Short-circuit current(Isc)
4.28A
Current at Pmax(Imp)
4.04A
Cells efficiency(%)
24.40%
The maximum system voltage
200V DC(IEC)
Power temperature coefficient
-0.270%/℃
Voltage temperature coefficient
-0.236%/℃
Current temperature coefficient
+0.058%/℃
Output power tolerance
±3%
Operating temperature
-40~85℃
If you are interested in our products and want to know more details, please leave a message here and we will get back to you as soon as possible.