Sungold solar panels 120 watt LE-M2-120W
The LE series high efficient solar panels have so durable ETFE surface and is made of monocrystalline 182 (10 grid busbar) solar cells. It is one of the innovative products of lightweight solar panel using monocrystalline cells. The LE series 120-watt monocrystalline solar panel is easy to install and can provide electricity for RVs, sea ships, tents, etc. No brackets, energy saving, and environmental protection. If you want to get a strong motivation without sacrificing the fuel economy, this will be a good choice.
make the most of every SUNLIGHT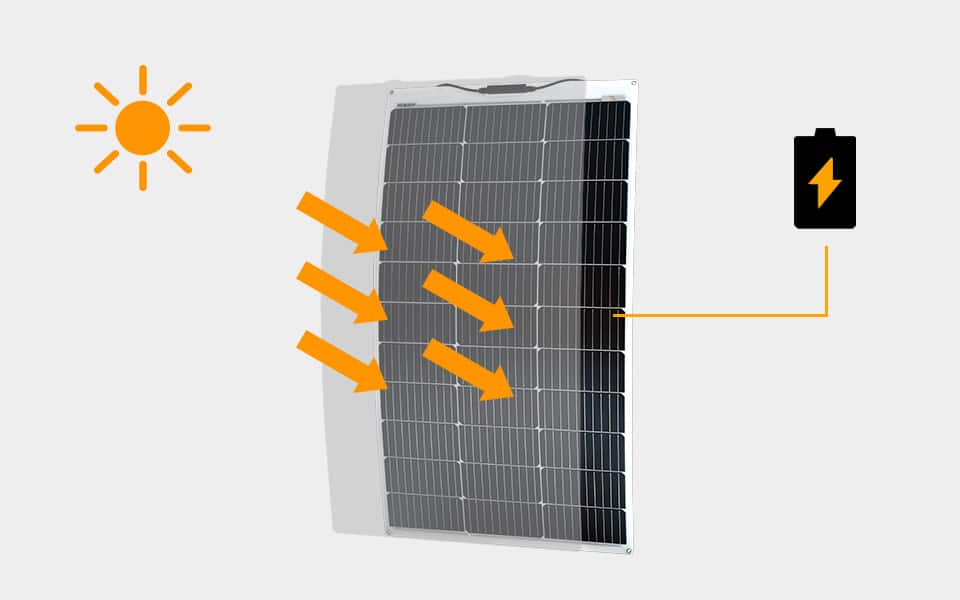 Glass fiber backpanel and surface ETFE coating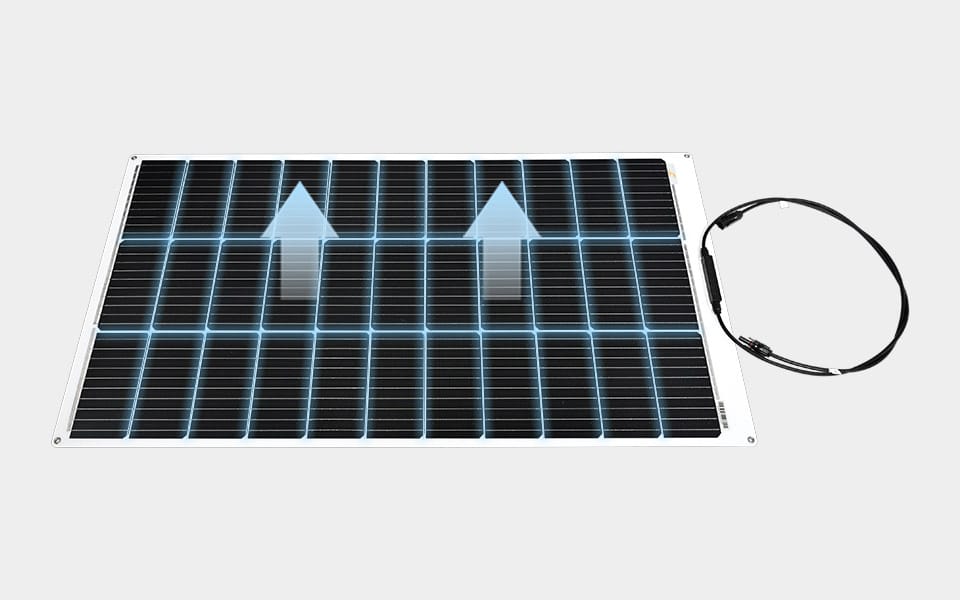 High-quality 10 bus solar cell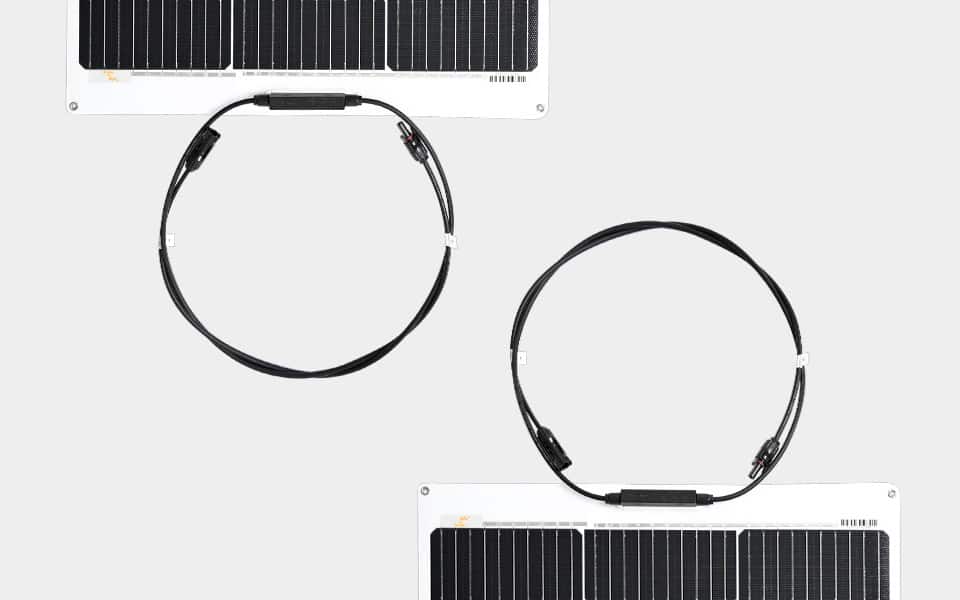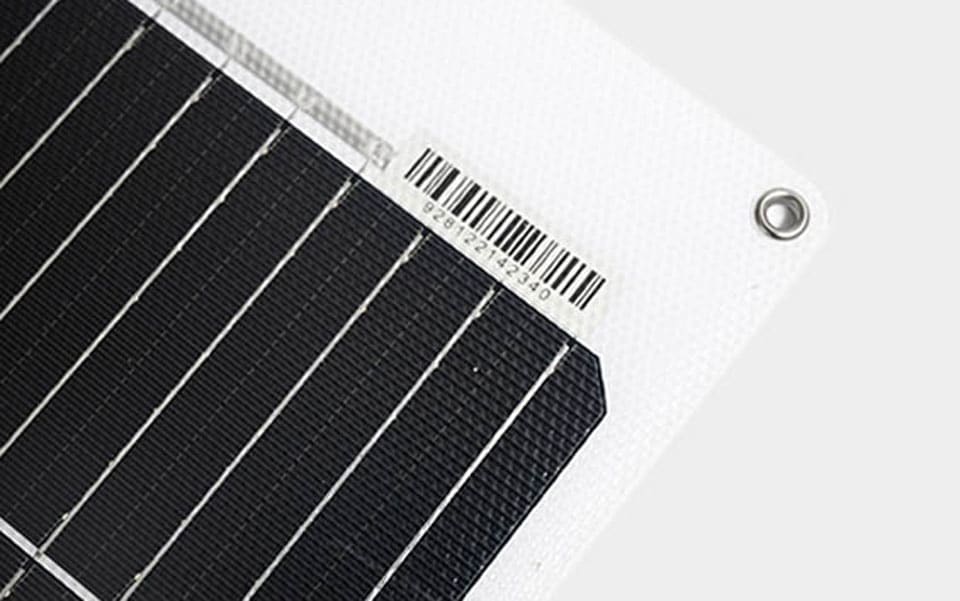 Glass fiber backpanel and surface ETFE coating
The surface of this 120-watt solar panel is made of strong ETFE material, which has a longer lifespan compared to standard semi-flexible solar panels. So these special lightweight solar panels are very wear-resistant and less prone to cracking, delamination and corrosion. The panel's slightly textured coating creates an anti-reflective surface that allows the panel to absorb more light, increasing efficiency. The ETFE material improves the weather resistance of the solar pv modules as a whole.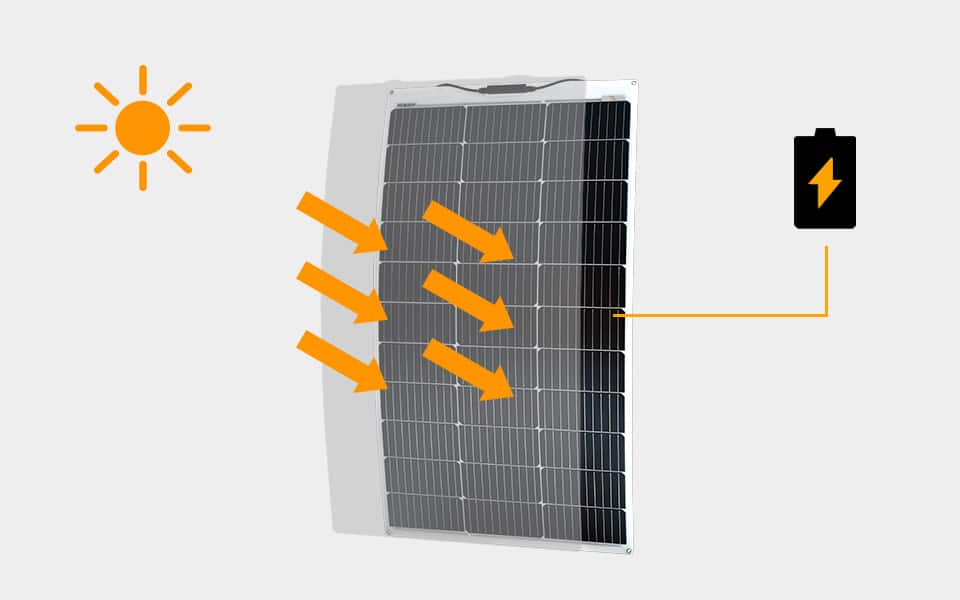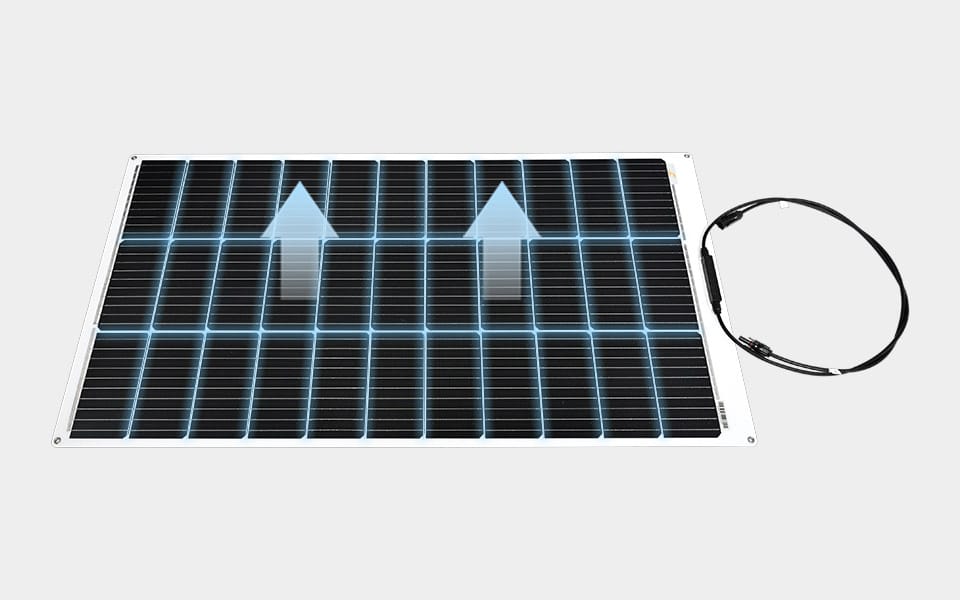 High-quality 10 bus solar cell
The 120-watt monocrystalline solar panel also uses an innovative 10-bus solar cell, which is more efficient than the 3, 4, or 5-bus solar cells used by most other solar panels, which is more than 0.3%-1.5%. This has led to smaller solar panels as a whole, which are very suitable for applications with limited space. These solar cells are also the best choice for application in a warm climate, because they can work normally even at high environmental temperatures.
The cable has a waterproof MC4 connector, which can be used to easily connect to your existing system and use it to connect multiple solar pv modules or connect 4mm2 to extend the cable. At the same time, it is also paired with a bypass diode to reduce the hot spot effect.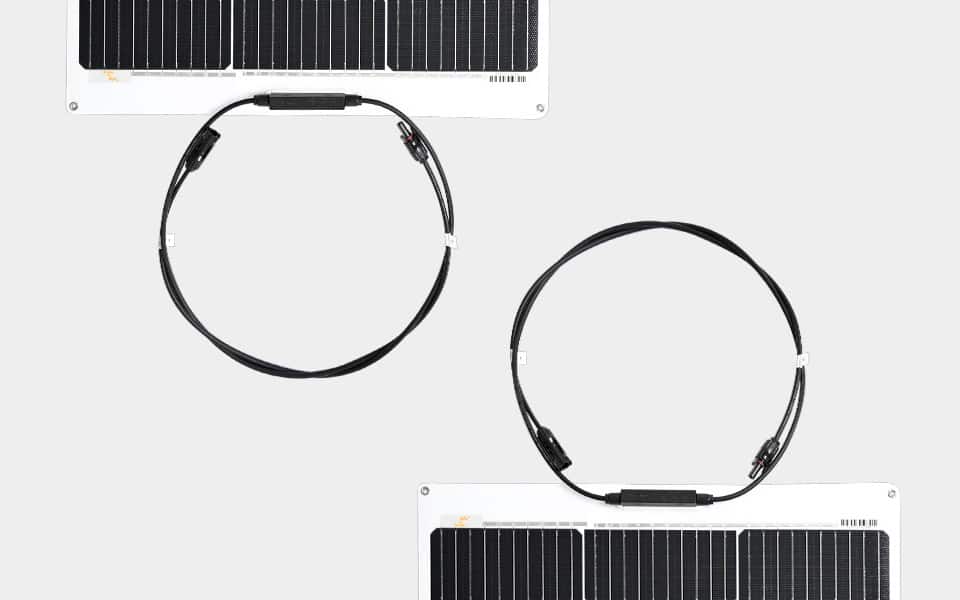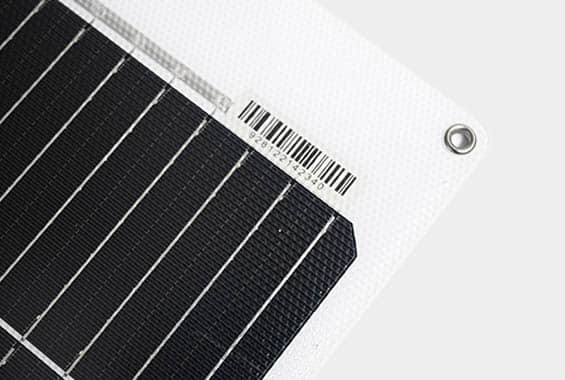 Sungold LE series 120W solar panel product is a lightweight solar panel, and its thickness is only 4mm. The 120W semi flexible solar panel is powerful, waterproof, lightweight, and durable. It is easy to install. The biggest feature of 120W solar panel product is ultra-light, which is 50% lighter than glass solar panels of the same wattage.
Frequently Asked Questions
Open-circuit voltage(Voc)
22.0V
Voltage at Pmax(Vmp)
18.8V
Short-circuit current(Isc)
6.70A
Current at Pmax(Imp)
6.39A
Cells efficiency(%)
22.70%
The maximum system voltage
200V DC(IEC)
Power temperature coefficient
-0.42%/℃
Voltage temperature coefficient
-0.32%/℃
Current temperature coefficient
+0.04%/℃
Output power tolerance
±3%
Operating temperature
-20~75℃
If you are interested in our products and want to know more details, please leave a message here and we will get back to you as soon as possible.